Should Students focus on Standardized Tests?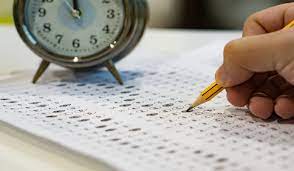 With college going tests optional, are the SAT and ACT tests worth taking?
Since start of 2021, colleges across the country have switched to test optional/test blind. With these changes students should worry about taking these exams.
Test Blind schools won't take your scores into consideration even if you send them in. Test optional schools will look at your score if you send them in. So should students bother taking these tests?  
These tests can provide students with plenty of benefits. Junior Seminar teacher Mr Dawson says, "Students gain an edge over students who are test optional by showing the schools that they meet or exceed the average applicants standardized test scores. Also can give students an opportunity for scholarships."
The best a student can score on the ACT is 36 and the best SAT score is 1600. The average score is a 20 for ACT and 1060 SAT score. Khan Academy is a great tool to improve scores.
For students that don't send in their scores, Junior Seminar teacher Mr Dawson recommends, "The activities list and the personal essay in the common app is even more vital as a way of showing off what you can bring towards the college. Also taking challenging courses that show you are ready for college level work."
Mr Dawson's tips for admission? "Start reaching potential schools of interest early during junior year. Make a plan to visit a few schools and form a connection with schools you are most interested in."