From Harvey to Maria, Can This Weather Get Any Worse?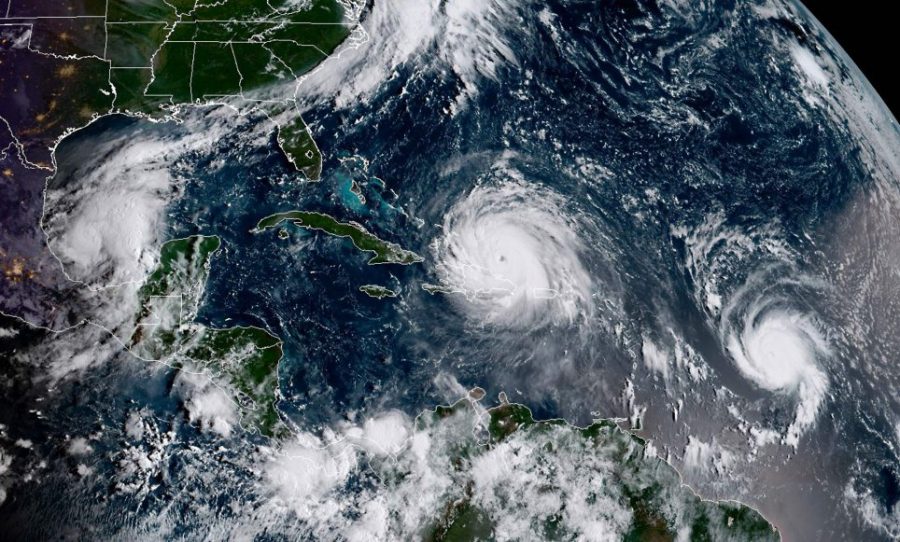 This hurricane season has been one of the most deadly on record.
On August 25th, Hurricane Harvey made landfall in Texas. Just five days later, Hurricane Irma destroyed the Caribbean and later wreaked havoc in the southeastern United States. Just a day earlier, Hurricane Katia unleashed its power on the east coast of Mexico and triggered two catastrophic earthquakes while Jose was brewing in the Atlantic. The latter eventually peaked as a Category 4 hurricane, but lost power just before it could pose a threat to the northeast.
But just when we thought we were going to catch a break, Hurricane Maria carried on Irma's legacy by further devastating the Caribbean on September 20th. Now, the ocean is relatively quiet – but how long will it be before disaster strikes again? And how did we even get here in the first place?
When Irma followed Harvey, many believed it was just a coincidence. But after Jose, Katia, and Maria followed, they realized that might not be the case. "I feel like this is the worst hurricanes have been in a long time," said junior Shane Tyrie, and he's right. Recently, 2017 was named one of the top ten most active Atlantic hurricane seasons of all time. The last season on the list happened over a decade ago, back in 2005. That was the same year that Hurricane Katrina destroyed New Orleans.
Since we live two miles away from the ocean, it's fair for us to be a bit wary. But at this point in the year, the chances are slim. That doesn't mean we won't be impacted in other ways, however. "I don't think we will be physically affected, but emotionally affected because of all the death and destruction that took place," said junior Christina Marsicano. "I'm keeping everyone affected in my prayers."
As for what could be causing it, the answer from students was unanimous. "I think it's global warming," freshman Eva McCarthy said, and Shane Tyrie and Christina Marsicano gave the same answer.
They aren't wrong, but there are also thousands of other factors contributing to global warming as it is. Nancy Selover, a climatologist at Arizona State University, stated that the past month was just a rare phenomenon. "I don't think this is a result of global warming as we have had many storms more powerful than these prior to 1960, including many Category 5 and 4 storms," Selover said.
"We tend to focus on the more recent storms as being worse than historical storms because we have so much coverage of them and a large population that puts itself in the path of the storms. The probability of a major hurricane making landfall anywhere on the Gulf or Atlantic coast is exactly the same as it was 100 years ago."
For now, the ocean is calm, and areas have time to recover and rebuild. Consider donating to the Hurricanes for Hurricanes fund here at the high school or to the American Red Cross in Mineola. Every dollar counts.