Fresh Class for Freshmen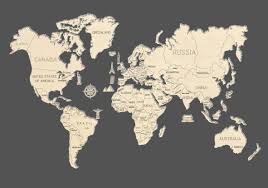 There's a new AP course coming to Westhampton! AP World I has been removed from the freshmen schedule and has been replaced with AP Human Geography. 
Social studies teacher Mr. Rupertus talks about the reason for the replacement, "Three years ago the AP World curriculum changed. Prior to this change, the AP World exam was 8000BCE to present which included all the content knowledge from AP 9/Global 9. However, the newer changes shifted the dates to 1200CE – present which eliminated a lot of the freshman information from the curriculum. Therefore, the social studies department suggested making a switch to the AP part of freshmen year."
Much like AP World I, AP Human Geography is a popular choice for a social studies course amongst the incoming freshmen. This course is most likely going to be taught by Ms. Larson and Mr. Davis. 
According to the course description on College Board, "AP Human Geography introduces high school students to college-level introductory human geography or cultural geography. The content is presented thematically rather than regionally and is organized around the discipline's main subfields: economic geography, cultural geography, political geography, and urban geography. The approach is spatial and problem oriented. Case studies are drawn from all world regions, with an emphasis on understanding the world in which we live today."
For the AP Human Geography test, different skills are required compared to those needed to take AP World and AP U.S. History. For the Human Geography test there are multiple choice questions and short answer questions instead of a long essay and document based questions. Mr. Rupertus believes "students will find it more content-driven than the skill-driven AP World curriculum."
Mr. Rupertus also states that he believes this class will be much more useful than AP World I due to the change of the curriculum. This course also allows freshmen to get to experience taking an AP exam as well as earning another college credit. Sophomore Bella Pellegrinelli states, "AP World I was not useful because when taking the AP exam there is nothing from AP World I on it."
On average, pass rates for the AP Human Geography test tend to be lower than most other AP history tests. When asked how the department will go about this Mr. Rupertus expresses that he is confident we will have above average passing rates with "the amazing students and teachers that we have at WHB."