New Year Brings New SRO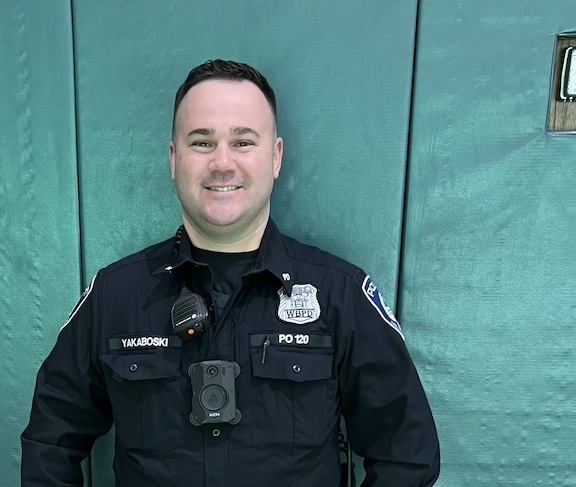 The new year brought new changes in WHB. Officer Kirwin took a new position in the WHB Police Department and the district welcomed Officer Yakaboski as our new SRO.
Kirwin, who has been promoted to sergeant, made the decision to get back on the street. When he was working in the school as an SRO he did not get to interact with other officers.  He said, "It's nice to be back out with them." 
As an SRO it's a completely different side of policing. Most interactions are positive and SROs get opportunities to speak with students and help them grow in life.
Officer Yakaboski grew up in Eastport and went to Eastport-South Manor High school. He wanted a change in his policing career and decided to join the SRO program.  Because, he said, "working hand and hand with students and faculty would be a great way to affect the community."
As an SRO, Yakaboski spends time in each building, assisting the students and faculty, and makes sure the safety of the school is maintained.
According to Kirwin, "A good SRO is someone who is approachable, trustworthy, respectful, honest, fair, authentic and can communicate well."
Years ago, Officer Yakaboski was a chief of Kirwin's local fire department.  Kirwin recalled,  "He and I clicked instantly." Kirwin continued, "He has given me great advice and guidance in my life and I wouldn't be where I am today without him."   
If you see our new SRO, Officer Yakaboski in the hallway, make sure to say hi and introduce yourself.