How to Spread Cheer this Year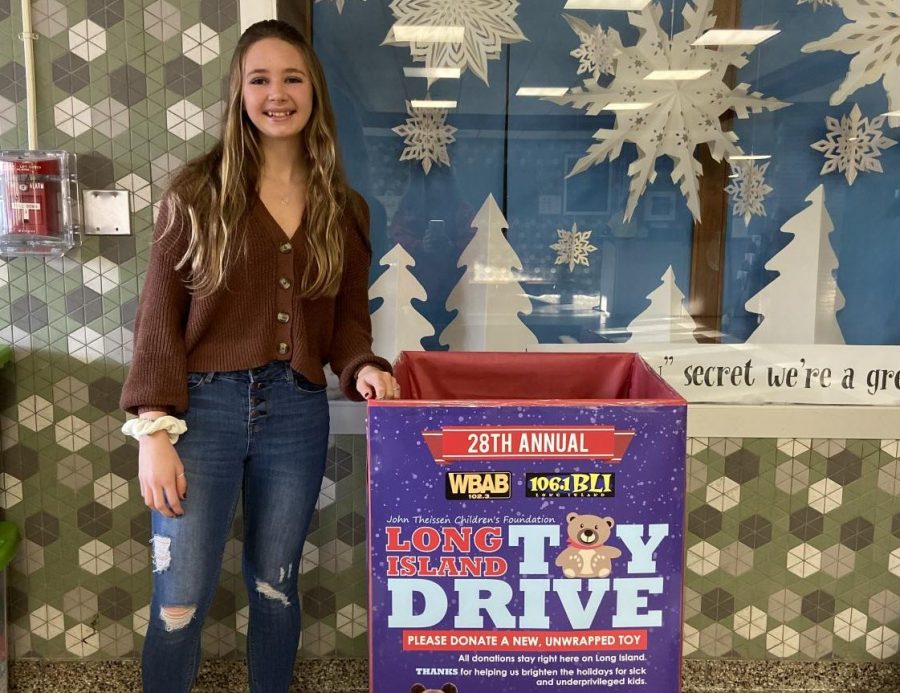 Alexandra Sielaw, Staff Writer
December 18, 2019
During the holidays people love to spread the holiday cheer, what can you do? Freshman Emily Tully has been doing the John Tiessen toy drive for three years now and plans to keep it going for many years. WHBHSl allows Emily to put boxes around the school and collect toys to bring to the toy drive.
The John Teissen toy drive has been going for 28 years now. When he was just 17, he was diagnosed with a brain tumor. While he was in the hospital for treatment, he met a girl Tasha, whose family was struggling financially with all the hospital bills. When Tasha went to the hospital Christmas party, she got to pick a toy. All she wanted was to get a toy for John, that little act of kindness made John start this drive to make the holidays for the less fortunate a little bit brighter.
The toy drive has been going strong for 28 years now and has been voted the best toy charity since 2011. Emily said she discovered this foundation because, "I wanted to do something good around the holidays to help the local people."
The toy drive is only on Long Island. It is not a nation wide toy drive just the local people around Long Island that need a little extra light this holiday. Before Emily could join clubs of Honor Society she knew she wanted to help and do an act of kindness. So, she took it upon herself to share the love of the holidays. John Teissen is a family friend, and she took that opportunity to talk to him about the great foundation and how she could help.
The John Teissen charity usually opens right around Thanksgiving and ends the weekend before, during that time Emily takes the toys in the box and brings them home to collect to bring the to the John Teissen headquarters where toys are delivered and given to children.  
"One of the hardest things," says Emily, "is to advertise and invest in the cause." Emily's parents help her brainstorm ideas, drive her to drop toys and spread the word of the charity event. 
If you would like to donate a new unwrapped toy, please visit the boxes around the school.