Ethiopian Air Crash Grounds Boeing's New Plane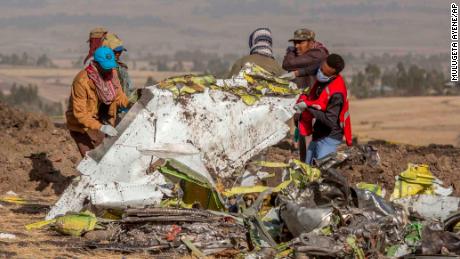 Hang on for a minute...we're trying to find some more stories you might like.
Following an aircraft crash in Ethiopia, Boeing's newest model of aircraft, the 737 MAX, has been grounded by many countries including Ethiopia, Canada, Indonesia and latest the United States. Countries are beginning to seek solutions as to how or if they will put the aircraft back into service.
The crash occurred shortly after takeoff after experiencing altitude fluctuations. All 157 passengers and crew were killed in the crash.
However, this isn't the first time that the 737 MAX has resulted in a crash from altitude fluctuations. In October of 2018, Indonesian airline Lion Air had a similar crash in which data transmitted back to the air traffic control tower in Jakarta, Indonesia indicated that there had also been altitude fluctuations similar to the Ethiopian Airlines crash. Boeing had touted the 737 MAX safe following the crash in Indonesia, but public opinion, no longer shares that same mentality.
Moreover, this newest crash has resulted in a massive loss for Boeing in the stock market. Boeing's stock fell 11%, the single biggest loss the companies stock faced since the day trading on the stock market resumed following 9/11.
  Additionally, pilots have also complained about the new aircraft. Mainly about the information the planes manual lacked. Another big problem that pilots faced was the planes autopilot pitching the nose down, reinforcing a previous claim that some aviation experts had made that pilots would need to retrain with the new plane in an attempt to better familiarize them with the aircraft.
As for now, the future of Boeing's 737 MAX and its variants hang in the balance as their safety is called into question.