Westhampton's New SRO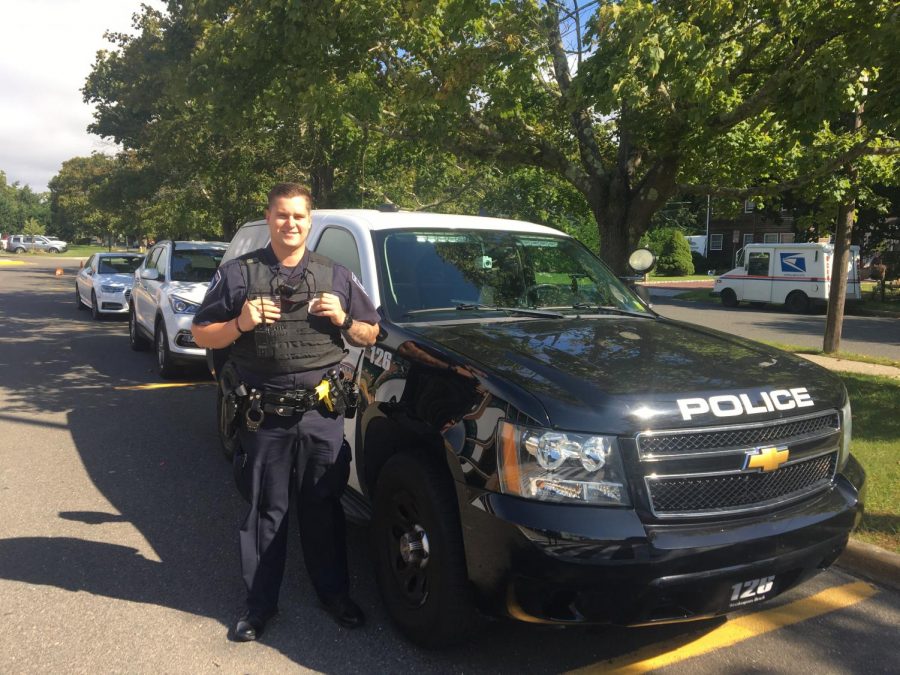 WHBHS has welcomed more than another freshmen class into our Hurricane family. For the entire school year, Officer Andrew Kirwin of the Westhampton Beach Police Department will be our designated School Resource Officer. 
Kirwin, a two year veteran of the police department, will be spending his time throughout all three buildings.  WHBHS Principal Dr. Herr has described the high school as Kirwin's "home base." Having an armed police officer is a new experience for everyone involved including the officer himself. Officer Kirwin never had a full time police officer stationed at ESM, where he went to high school. 
Officer Kirwin's number one priority is upholding the integrity of the district's security, but in addition, he will be presenting in gym and health classes about gangs and drug use prevention. Dr. Herr has described Officer Kirwin's role as helping with security, being a liaison to the local police department, and to "forge a relationship with the students." 
Officer Kirwin's hard work does pay off, as he gets holidays and weekends off like any student or faculty member. Many times police officers are subject to working on holidays they would rather spend with their family, but the SRO is rewarded the privilege of avoiding this. Dr. Herr said Officer Kirwin was "part of the fabric of Westhampton Beach" and is happy to have him assisting us day to day. 
Officer Kirwin plans to be with us in the following school years. He is looking forward to "bridge the gap between the police department and high school students." And in wake of recent security issues and drug use issues nationwide, the addition of Officer Kirwin should project a positive impact upon the student body.