What's Behind the Door?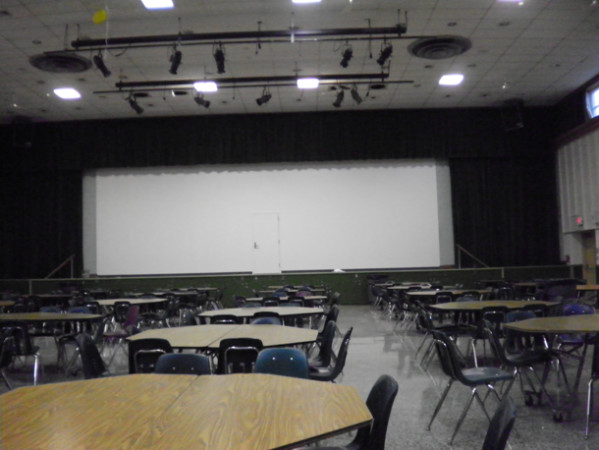 by Rebecca Graney, Staff Writer
September 27, 2011
Not many people at WHBHS know what is behind the mysterious white door in the cafeteria. For those of you who wish to find out, keep on reading.
The old stage is now the school's new Wellness Center, which will be unveiled "soon." It's on the old stage, which is unused, to give students somewhere to go besides the downstairs workout room. "It was created to be more appealing than going down to the weight room, which can be intimidating," Athletic Director Ms. Masterson said. "It's called 'wellness center' because it's focusing on overall wellness, not just cardio and weight training. It aids and keeps people physically fit by working on their overall fitness."
According to Ms. Masterson, students can't use it yet because "We're waiting for the final O.K. The custodians are putting on finishing touches and the windows facing outside need to be adjusted. There's no equipment in it yet- some of it is in the training room and more is being moved in."
Look for the Wellness Center's grand opening and be sure to check it out!