School Lunch Still Lacking on Some Levels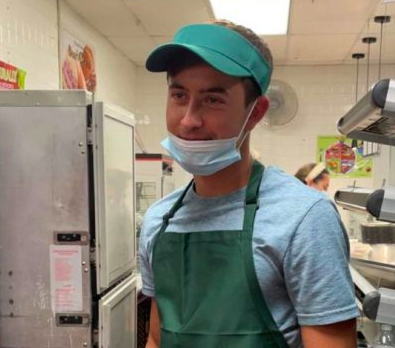 The school lunch at WHBHS didn't meet the expectations of students this year. In October, I spoke to lunch director Mr. Walcott about the challenges of running a cafeteria during COVID.  
At the time, Walcott cited lack of staffing as a major issue for the school lunches' success.I wanted to circle back to the issue of school lunch, since many students are still frustrated with the quality and selection.
 Students continued to pass comments about school lunches being gross and not pleasing throughout the year so Mr. Walcott knew it was time to do something.
Due to the global pandemic, it was difficult to hold an abundance of staff. Some staff members didn't return this year because of the high risk and others were put on quarantine throughout the school year. Mr. Walcott said that staff shortages were the main challenge this year, but it wouldn't stop him from trying.
In October school lunch was very limited. No wraps, limited hot lunch, and no drinks. The only beverages available were free chocolate/whole milk and a water cup to fill up at the water fountain. This improved, thankfully, now providing a whole selection of drinks that students are familiar with from previous years.
That answers the issue with beverages but doesn't quite solve the issue for food. Slowly more options became available going from just hot lunches to bagels and pre-made sandwiches. 
This still didn't please students because of how well school lunch was before COVID-19. Walcott didn't give up and steadily made lunch more pleasing to students. He opened up the school cafe again with snacks students loved. As well as implementing the cafe back into circulation, custom wraps were welcomed back as well. 
That is where we stand now with school lunch as there will most likely be no further changes as the year winds down. School lunch is almost completely back to normal except for one main part. Students' favorite, Frozen Yogurt. About fro-yo's possible return next year, Walcott shared, "Fro-yo was a challenge this year to keep up with so we decided on it as a no. Next year is definitely a possibility." And that is what will keep us going in expectations for a normal 2021-2022 school lunch.