A Halloween like We've Never Seen
WHB students experienced their first COVID-19 Halloween, and it seems that students have split feelings on the holiday. Due to the coronavirus, students could not gather in large groups, had to wear masks or social distance, and could not exactly trick or treat this year. 
With not being able to have large gatherings inside and the chilly weather we had on Halloween, students had to find costumes that were cute and fun, while still keeping them warm and cozy. Senior, Jack Moloney, says, "I think Halloween was the same this year as it has been, so it was still enjoyable. My favorite costume I saw was probably my own because it was this." [see picture]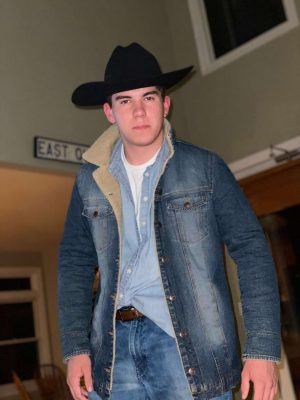 According to junior Bella Bougatsos, "I had the best Halloween out of all the other ones I've experienced. It was still really enjoyable for me and my friends. My favorite costume was the skiers because they definitely stayed warm."
Though the upperclassmen may have enjoyed their Halloween, the underclassmen felt a bit different about their Halloween 2020. According to sophomore Emily Galovic, "Halloween this year was very different from others. To me, it wasn't fun because the coronavirus limited the things I could do. I couldn't go to any parties because of Corona." 
Not having the most fun Halloween of all time either, freshman Chloe Mosher says, "It was different because no one felt like trick or treating because nobody knew if anyone was giving out candy. It was enjoyable to see people around, but it was kind of boring because nobody had made good plans." 
Due to all the worries around the pandemic going on right now, some houses decided to skip out on welcoming trick or treaters to their door, leaving kids with nothing to really do on the usually sugar filled night. 
Though Halloween may have been different this year, students did their very best to make the most of what they had and try to have a fun filled night. It may not be everything it used to be, but Halloween 2020 was one to remember. Hopefully next year we can celebrate the holiday with no restrictions!