WHB Alumnus In Need Of Your Help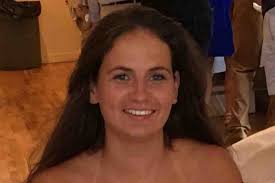 This summer, 2008 WHB alumnus Dana Barrett was in a terrible accident which left her paralyzed from the neck down and unable to breathe on her own.  After diving into a pool, she broke one of the vertebrae in her neck and bruised her spinal cord.
Dana's treatment costs over a $1000 a day, and that is why fundraising is crucial to help pay for her medical bills and any accommodations that might be needed in her house when she goes home.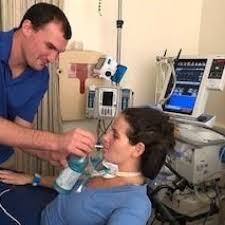 Dana, who is an East Quogue native, hasn't had an easy life.  By the age of 21, Dana had lost both of her parents, leaving her and her three brothers to take care of themselves.  
Dana is described as a very adventurous and brave person.  "She's the type of person that wouldn't back down from any physical challenge," said Chris Bougatsos, a 2006 graduate of WHB and Dana's lifelong friend.
Since starting the fundraiser on July 3rd, over $300,000 has been raised out of the $500,000 goal. In addition to her Go Fund Me page and other various fundraising events, the Westhampton Beach and Riverhead girls volleyball teams have done some fundraising of their own to support the former player. 
Coach Thuene, WHBJV volleyball coach, shared details about the fundraiser.  She said the team made custom "Dana Strong" bracelets and sold baked goods. "It was beyond successful. We raised $650 and sold every baked good!"
If you would like to donate to Dana's recovery efforts, click here.  Any donation is valued and appreciated.