New Guidance Counselor in Town!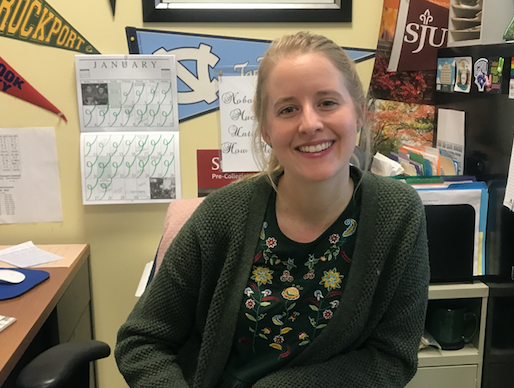 Seltzer has enjoyed her time here at WHBHS very much already and she is happy with her decision to work here.  "I love my job because I love to see my students succeed and feel good about themselves. I want all kids to accomplish their goals and it makes me excited!" said Ms. Seltzer.
She's becoming accustomed to our school and everyone in it and seems to be loving it. If you haven't met Ms. Seltzer yet, go on down and set up a guidance appointment. She would love to see new faces!