New Foreign Exchange Student – Maddi Aurrekoetxea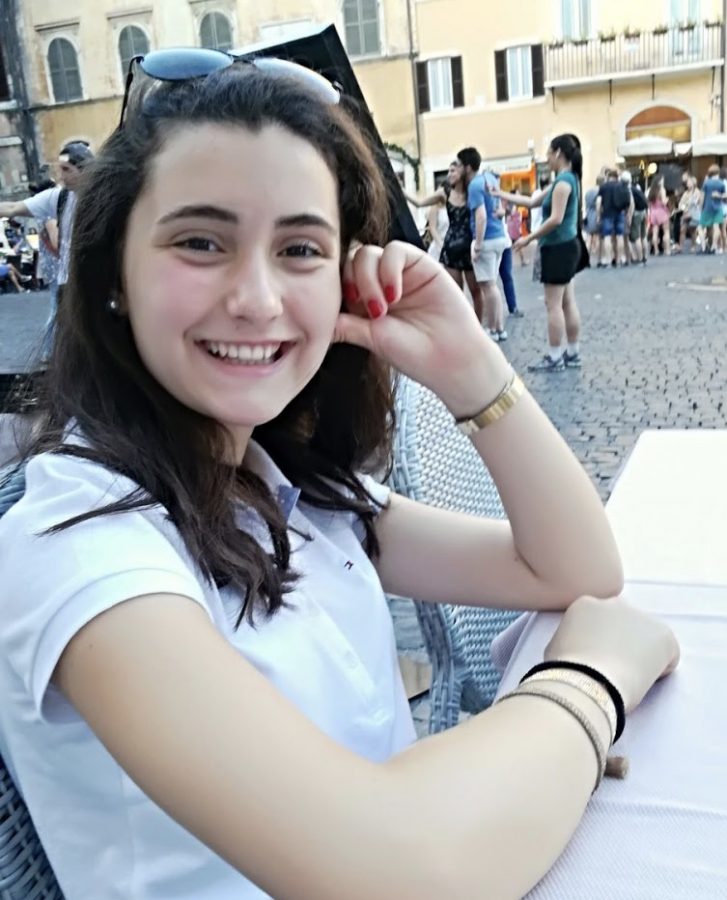 Staff Writer Ella Donneson
January 26, 2019
Have you ever thought about spending a semester abroad, or even a year? Maddi Aurrekoetxea, the newest foreign exchange student at WHB, is doing just that.
Maddi, a sophomore, is spending a year here, traveling all the way from The Basque Country in Spain. Arriving in late August, and leaving in June, Maddi will be staying on Long Island for about a year. She is hosted by the Gallarello family, from East Moriches. Taylor Gallarello is also a sophomore here at Westhampton Beach. Wanting to travel and explore the world, Maddi figured America would be the right place!  She said, "I was really scared to come here. It was my first time coming to America, and flying on the plane alone. I didn't know what America was like and how they will host me. But this experience has really rich so far."
In order to spend her year abroad, Maddi had to go through a long process. She talked to her peers who had previously done trips like this, to learn what she had to do. First, she had to contact the travel agency and request to go on a trip to the United States. At first, Maddi's parents wanted her to go to the United Kingdom because she could then travel back home for the holidays and see her family. But she really wanted to come to America.
Once she had found a travel agency that she liked, Maddi had to complete a lot of paperwork and many documents. This whole process took about six months because once all the paperwork was complete and Maddi had to wait until a family chose her. Maddi had no idea where she was going in the United States or where she was to end up. Once the Gallarello family chose Maddi, and got in contact with her, the whole trip became legitimized.
Maddi wanted to come to the United States to improve her English fluency.  She says, "I really wanted to perfect my English, because I started learning when I was 3, but I never really was fluent in it."
Although she is only 16 years old, Maddi has already traveled to Italy, France, Portugal and many other places throughout Spain. Maddi is now fluent in four different languages including French, English, Spanish, and Basque, which is the language of her homeland.
If you or anyone you know is interested in the Rotary Exchange Program, the program's name is ERDT/Share.
If anyone is interested in hosting a student, contact [email protected] or call  631- 678- 6216.