From AP's to Jiu Jitsu, Jocelyn Does it All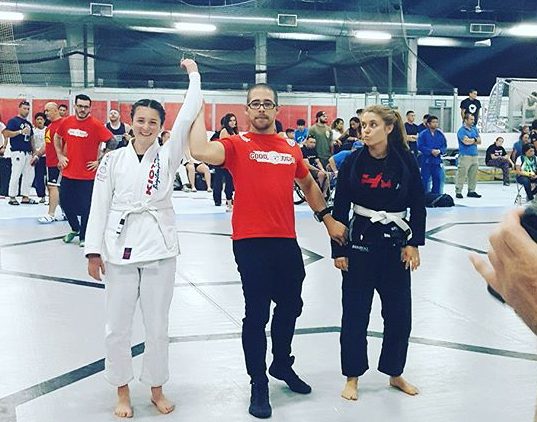 On a normal day, junior Jocelyn McNamara's schedule is packed with activities from the moment she wakes up until she goes to sleep at night. In addition to taking four AP classes, Jocelyn is an All-State choir member, a runner on the varsity girls winter track team, and an active participant in jiu jitsu.
Because she is involved in so many extracurricular activities, Jocelyn has had to learn how to manage her time. "I do so much stuff, it makes me have to get my school work done in between. The days I'm most productive are the days I have the most going on because it makes me manage my time better."
One of Jocelyn's favorite interests is jiu jitsu. She even recently organized a women's self-defense clinic at WHBHS last month, which focused on teaching participants how to defend themselves in situations where their safety is compromised.
"I organized the self defense clinic because I know jiu jitsu has helped me become a lot more comfortable in everyday life, and I want other girls to feel the same way."
Jasmine Agme, one of Jocelyn's best friends, said Jocelyn is not only someone who she can go to for homework help, but she's an authentic person as well. "We both have really similar senses of humor, and she's such a real person. "
When thinking about the future, Jocelyn knows she wants to attend college and have a career doing something with biology, but is unsure exactly what yet.
Whatever path Jocelyn chooses to pursue, everyone who knows her is sure her future is very bright.