Hurricane Watch Starting Off the Year Right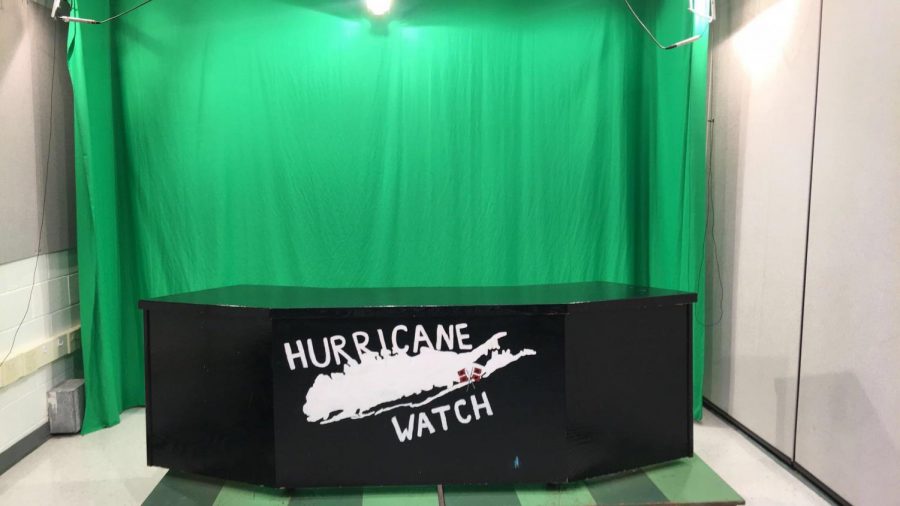 Students at WHBHS look forward to Friday mornings for the Hurricane Watch.  The five minute news show is in its 11th year at WHB, and with each year, the group of students tries to improve the show.  Let's see how they're doing this year so far.
The first episode, by period 3 Broadcast, aired on October 12. Mostly positive feedback was given after being posted. Freshman Lexi Sielaw said, "I honestly thought it was really good. It was my first time watching it and there was a lot of parts that made me laugh."
Junior Marley Merrihew feels this year's shows are "clever and interesting."
After previewing period 1's second show, Dr. Herr told the class this year's group is setting themselves up to possibly be the best Hurricane Watch crew ever.  
Each year the show is seeming to get better.
If you are considering joining the Hurricane Watch next year, there's a few things you should consider. Every year, only 44 students can take this class and there are hundreds of requests. You should have interest in what the class is about, some examples would be taking Digital Photography or Journalism before hand to have some knowledge in advance for Broadcast.
To create a show, it takes about two weeks to put together with just the 40 minutes of class each day. The Broadcast periods alternate shows weekly. 
To begin a show, the class brainstorms ideas and then groups of production teams work to complete packages by the given deadline. Before each show is aired, Dr. Herr previews.  Sometimes changes need to be made before it is allowed to be aired.
Mya Mitchell, a member of the 3rd period class, said, "Filming and editing for Broadcast is very time consuming and requires creativity.  I wouldn't say the class is hard, but it's something you have to take seriously. We are constantly fixing issues like audio and editing pieces of video.  It's a fun class that everyone should try and be a part of."
The Hurricane Watch is a great way in bringing everyone in the school together. The show is available on WHBNEWS.com under Hurricane Watch episodes.
Comment below if you have an idea for an upcoming episode!