Giving our Community a Blessing, One Backpack at a Time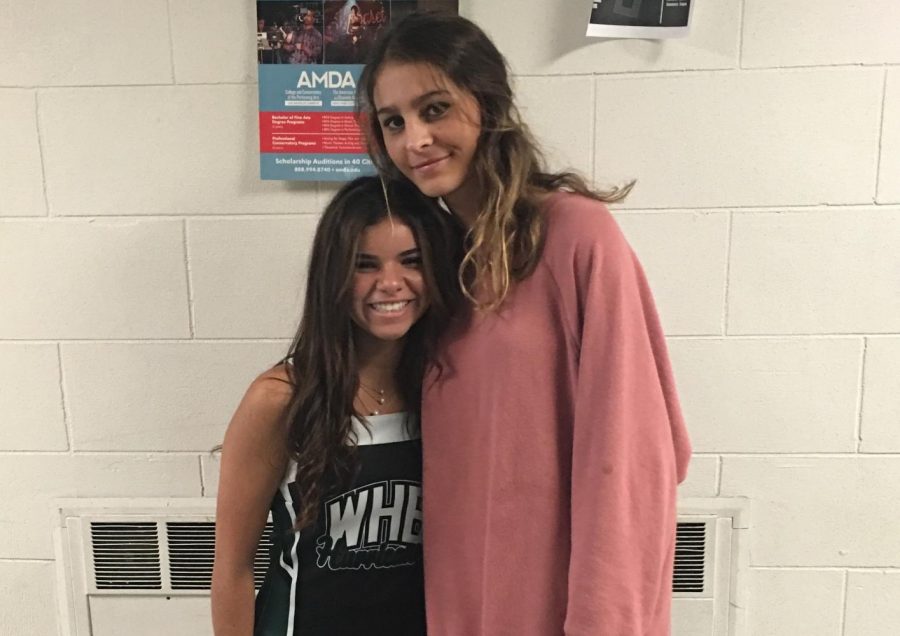 Together we can help Blessings in a Backpack by donating food and time for WHB elementary students whose needs aren't met at home. Your help can keep these children happy and healthy.
Blessings in a Backpack is an association helping over 93,000 kids in over 1,100 schools across the United States. In WHBHS, sophomores Louise Westlake and Bella Mautone are working on providing food for kids at WHBES.
Bella partnered up with Louise to run Blessing in a Backpack to lessen pressure of having school work, sports, and club activities, realizing not everyone has the privileges many of us do.
In so many ways this club is special, but the big picture is giving to those in need. "This club is special because it helps children in our own community. Not only does it help the children, but it helps the families that are struggling to put food on the table for these young children," said Louise.
Bella feels this club not only helps children but our school district and organization as well. "This club really helps out the elementary school by helping kids get the nutrition needed to stay focused at school. The organization itself is not as big of an organization yet so we're really trying to help them out. Also, it greatly benefits our community and the kids in our schools," said Bella.
Blessings in a Backpack usually meets once a week for about two hours in the elementary school cafeteria. Volunteers help pack bags with enough food to last kids for the weekend. Over 70 kids are being provided backpacks this year. Research shows poor nutrition can result in weaker immune systems, increased hospitalization, lower IQ, shorter attention spans, and lower academic achievement.
A trip to the supermarket is needed for food to fill each backpack. Getting money for food involves fundraising and gathering donations from people and businesses. In total, about $600 is spent on large bulks of food, which usually lasts four to six packings.
Blessings in a Backpack is always looking for new members to come and help out. Bella and Louise are coming together giving our community a blessing, one backpack at a time.