Holiday Hotspot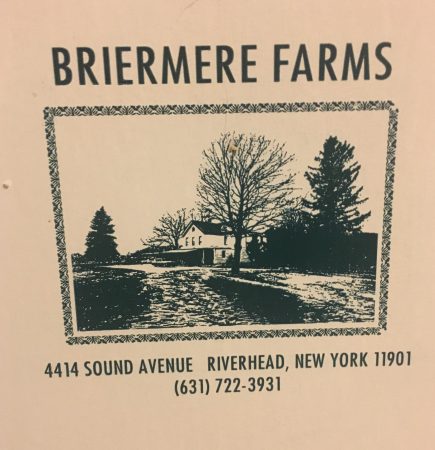 When thinking about the holiday season, the first thing that usually comes to mind is food. Holiday dinner essentials like turkey, ham, and stuffing are usually what is expected at the dinner table. And for dessert, pie.
Briermere Bakery, a popular spot for purchasing holiday desserts, is located on Sound Avenue in Riverhead. This local bakery has been selling treats for over 40 years. People from near and far have made the trip out to the North Fork to get their pies. "Pie heaven," "Sinfully good," and "Blow Granny's out of the water" are just a few of the hundreds of positive reviews left by happy costumers after tasting pastries from Briermere.
What I found most interesting about my encounter with Briermere Farm is that when I called for an interview, the owners were always unavailable to speak on the phone. The nice employee who answered the phone told me this is because the farm is a working farm and the owners are very hands on when it comes to making their products. This honestly didn't discourage me at all. To me this shows that Briermere Farms is a very genuine, authentic place to purchase quality yummy treats. It shows the owners truly care about the products they are selling and want to be sure everything comes out just right.
The apple pie is their most popular pie flavor when it comes to the holiday season. Although they are very busy during this time of year, one can easily reserve a pie for their occasion by calling and placing an order. At (631) 722-3931. A list of all the pie flavors they offer is available at www.briermere.com.