Holidays in the Hamptons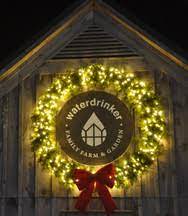 Locals, are you struggling to find Christmas activities to do in the Hamptons? Well look no further, we have you covered. From ice skating to the holiday light show, there's something for everyone!
Ice Skating
The Southampton Ice Rink is open to the public all week. Public skating is open until 5 p.m., except for Fridays and Saturdays which include a teen night and lasts until 10 p.m. Public skating on Sundays is open to the public until 6:45 p.m. on Sundays. 
Weekday skating tickets are available for $15 for adults and $12 for kids, while it is $20 for children and adults during the weekend. Ice skates are available to rent for $5 a pair.
Waterdrinker
From Wednesday to Sunday, Waterdrinker Farm located off Wading River road, in Manorville is open to the public for its winter wonderland. At $20 per person (children under 2 are free), you are able to visit the holiday light display, the Christmas village, the gingerbread village, a Santa sleigh & reindeer, and a family photo wreath. The winter wonderland is open from Wednesday to Thursday from 12 to 6 p.m., Thursday from 12 to 8 p.m., Saturday from 10 to 8 p.m., and Sunday from 10 to 6 p.m.
Polar Express
Everyone loves the original movie the Polar Express, so experience it for yourself in a vintage trolley located in Calverton. This one-hour train ride gives people of all ages the experience to relive this famous holiday movie. Served with hot chocolate and delicious cookies, and greeted with a gift this experience for a child over 6 years of age is 60 dollars and for an adult is also 60 dollars.  Only going until December 23, this experience runs every hour. With a surprise from Santa and a gift, the polar express can be a great way to celebrate this holiday season.  
Holiday Light Show
Until December 31st, you can visit the holiday light show located in Riverhead. This fun activity features a series of lights of different colors, patterns, and shapes that are different in every show. From different Santa Claus lights to candy canes, these music-synced lights change to different songs. Upon arrival, a radio station is shown so all cars can tune in. The holiday light show is a drive-in with each car being 25 dollars. Tickets can be bought online or in person (only during the week) but if you wish to go many times you can even buy a season pass for $62.50. A season pass gives you the option to go whenever you want, unlike just buying tickets where you need to pick a date and time online. When visiting this experience, photos are allowed but you are not able to get out of your vehicle.  
The Hamptons have many activities to offer throughout the holiday season. So enjoy celebrating, and Merry Christmas, WHB!