East End Asian Food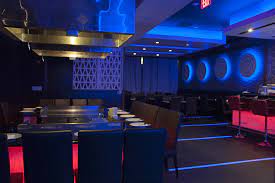 As one of the most desired vacation spots, the Westhampton Beach community must have many dining options to offer, especially when it comes to  universally loved Asian cuisine. After visiting many local Asian restaurants and discussing with some fellow students we have come up with the best local Asian food spots.
Throughout the WHB community, there are many Asian food spots located conveniently for students. From East Moriches to East Quogue, students have made their minds up on their favorite Asian restaurants.
 Tony's Asian Fusion has been determined to be a popular choice amongst students for their favorite Asian restaurant. According to Anthony Renner, "Tony's Asian Fusion is my favorite because they have the most fresh and delicious food." Emily Schmidt agreed with Anthony, saying, "Tony's Asian Fusion is the best because they have the best sushi and fried rice." 
Tony's Asian Fusion has locations in East Moriches, Westhampton, and East Quogue; making it convenient for WHBo students no matter what town they're from. Tony's Asian Fusion locations have recently opened up for indoor dining, so be sure to go check that out!
Mikado Sushi and Hibachi was also a very popular favorite restaurant amongst students. Lexi Sielaw says, "Mikado is my favorite because their service is great and the hibachi is excellent." Mikado also has Kendyll Lagatolla hooked. "My favorite has to be Mikado. They never disappoint." As the Covid pandemic has changed dining, Mikado was only serving takeout for months, however they recently reopened and have indoor dining available now as well.
 Though Mikado and Tony's Asian Fusion are fan favorites throughout WHB, there are still some honorable mentions.  These include: Pearl (Remsenburg), Matsulin (Hampton Bays), Sushi 1 Restaurant (Westhampton), Lin's Kitchen (Eastport). Be sure to give your local Asian Restaurant a visit!