And the 2018 Mr. and Mrs. Hurricane Are…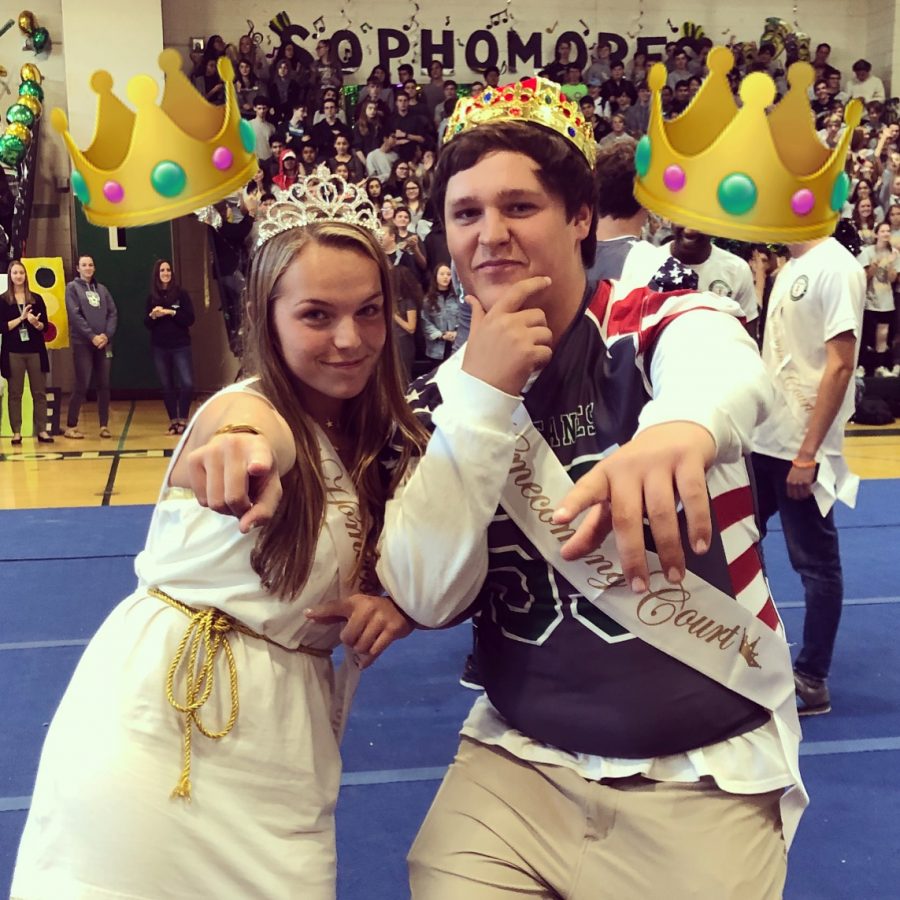 Tori Cummins and Brian Mensch!
The votes are in!  In an "very close race," according to Ms. Masterson, Tori and Brian were crowned Mr. and Mrs Hurricane at this year's pep rally.
Similar to last year, the nominees for the title were chosen by teachers in order to eliminate the element of a popularity contest. Teachers, who were only able to nominate three students at most, based their nominations on specific criteria.
In order to be chosen, a student must be involved in the school and showing school spirit, be a kind, good school citizen, show leadership characteristics, and maintain their academics.
According to the faculty, ten seniors exemplified these characteristics. The nominees for Mr. Hurricane this year were Will Tucker, Alex Slover, Jon Mendoza, Brian Mensch and Clarke Lewis. For the ladies, Tori Cummings, Emma Bender, Maeve Murphy, Hannah Donneson, and Juliet Tomaro were nominated for Mrs. Hurricane.
For senior Tori Cummins, being nominated for Mrs. Hurricane was quite a surprise. She said, "I didn't think my teachers thought I was a good candidate!" but she was still thrilled and honored to be nominated.
Tori wasn't the only nominee who was shocked to be nominated, Will Tucker was explaining when he heard his name announced.  His initial reaction was, "Wow, I had no idea that this was coming" but those feelings of shock quickly turned to feeling honored that his teachers would choose him.
Although the nominees are shocked they were nominated, they also held confidence in their fellow nominees and shared who they thought was going to win. While Tori shared she thinks her classmates Emma Bender and Brian Mensch will win, Will thinks Jonathon Mendoza is going to take the title.
Even though Will and Tori have high hopes for other contestants, before the winners were announced, Brian Mensch said he "doesn't know who will win" because each of the nominees are such good candidates.
Congratulations to all for being nominated.  GO CANES!