Mr Labbe Saves The Day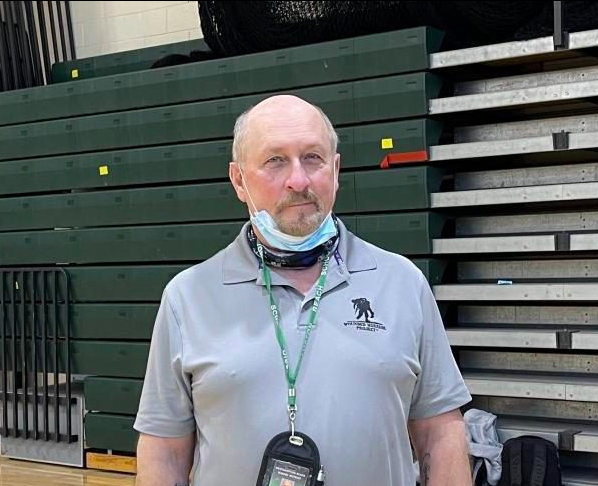 At some schools, substitutes are well overlooked. At WHBHS, students regard substitutes like family.
One of WHB's most popular substitutes is Mr. Alan Labbe, who loves to be around the students of WHB and has an interesting life story to share.
Growing up on his grandfather's farm in Maine, which boards Canada very closely, Mr. Labbe says he used to go over to Canada very often. He claims it was very easy back then.
"The weather was warm during the day and cold during the night," he says, and in the summer he and his friends would play soccer.
Soccer was a big part in Mr. Labbe's life, playing as a child and refereeing as an adult.  He had intentions in ROTC in college then later to go to Texas for school. He hoped to go to the Air Force, but Labbe found out he was color blind.  Later Mr. Labbe was drafted into the Vietnam war. However, he could not fight in the war because of he contracted mononucleosis.  His referee career was recently cut short after a tragic ankle injury about three years ago while riding.
Labbe says his main goal in life is "To live as long as I can and ride as long as I can."  In his free time, Labbe can usually be found riding his motorcycle with his moto club, Blue Knights.
About why he chose the club the "Blue Knights," he says, "The main reason I selected the motorcycle club Blue Knights rather than choosing any other motorcycle club is because I had a lot of friends that were in the club and begged me to join for a very long time so I kind of just agreed and took on the opportunity to join the club and never looked back."  He says it is one of the best decisions he ever made.
Junior Vincent Pesce said, "I find Mr. Labbe to be a positive role model in our community and someone I would want to be like when I'm older." But, Vincent said he wouldn't consider giving up his truck for a nice motorcycle.   "No way, I am in love with my B6 and can't see myself without it."
Mr. Alan Labbe is a great addition to WHBHS.  He helps all those in need and does whatever is needed by him. He had this advice to the students of WHBHS who are deciding on their path in life:  "Start with a broad base of career paths and slowly narrow down to the point where you feel successful in life and fits your demands of your own goals."