Friends for Friends Helping Tear Down Walls
The "Friends for Friends" club gather together to create friendships with foreign and local WHB students.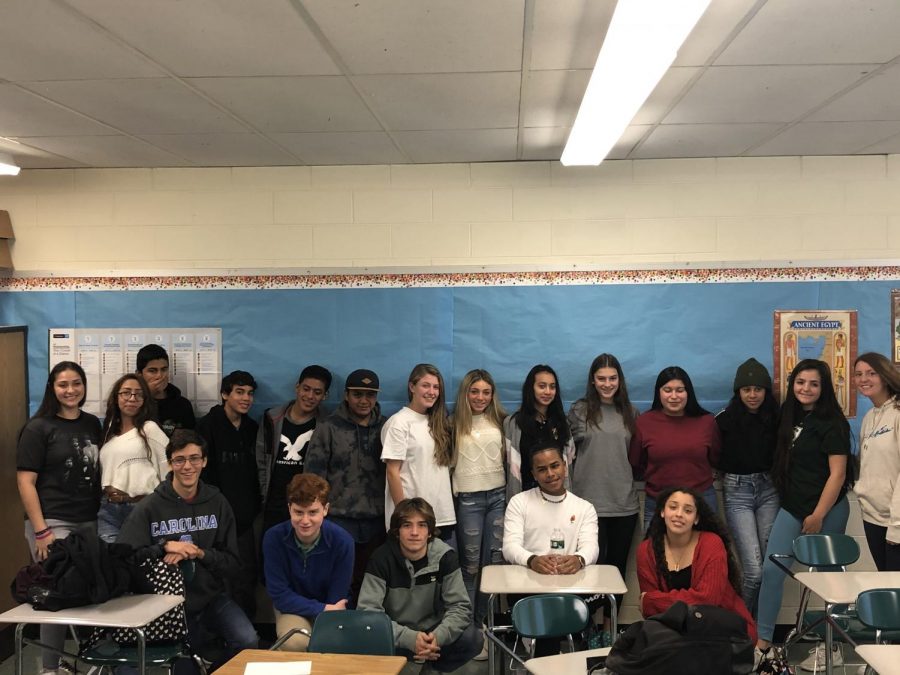 Jadyn Kass & Jessicka Alvarado, Staff Writers
December 18, 2019
In WHBHS, there are many foreign students who feel insecure about walking into school full of people who don't understand them. These students don't want to participate in class and have a fear of people making fun of them because they can't speak English. Ms. Bender and Mr. Walling are the advisors of "Friends for Friends" club. This club combines Spanish-speaking students with local WHB students. They have had some meetings and in the future they would like to make pairs of students so they get to know each other even better.
There was already a meeting where students got to play board games, listen to music, and eat lunch together. Ms. Vanessendelft helps students in school with their English. She knows many of her students feel insecure about speaking in english. This club could be very beneficial for her students to feel more comfortable speaking the language. She says, "It is very helpful to get students together because they feel more connected to the school community and overtime they can establish a closer connection with peers that speak English".
In the article "Helping new ELL students adjust to school" in NYSUT United, Sylvia Saunders explains how students who have someone that understands them feel more welcome in their classes and more comfortable walking the halls. 
Madeline, a Junior at WHB, had many insecurities of speaking English because she felt that she was always making mistakes and that people would make fun of her. She went to the first "Friends for Friends" club meeting and felt very welcomed by the members and teachers there. She said, "I would feel more comfortable talking in class if I were to practice my English with someone that spoke it fluently". 
For more information on "Friends for Friends" stop by rooms 101 or 208 to see how you can get involved.