Why Maile Chose FSU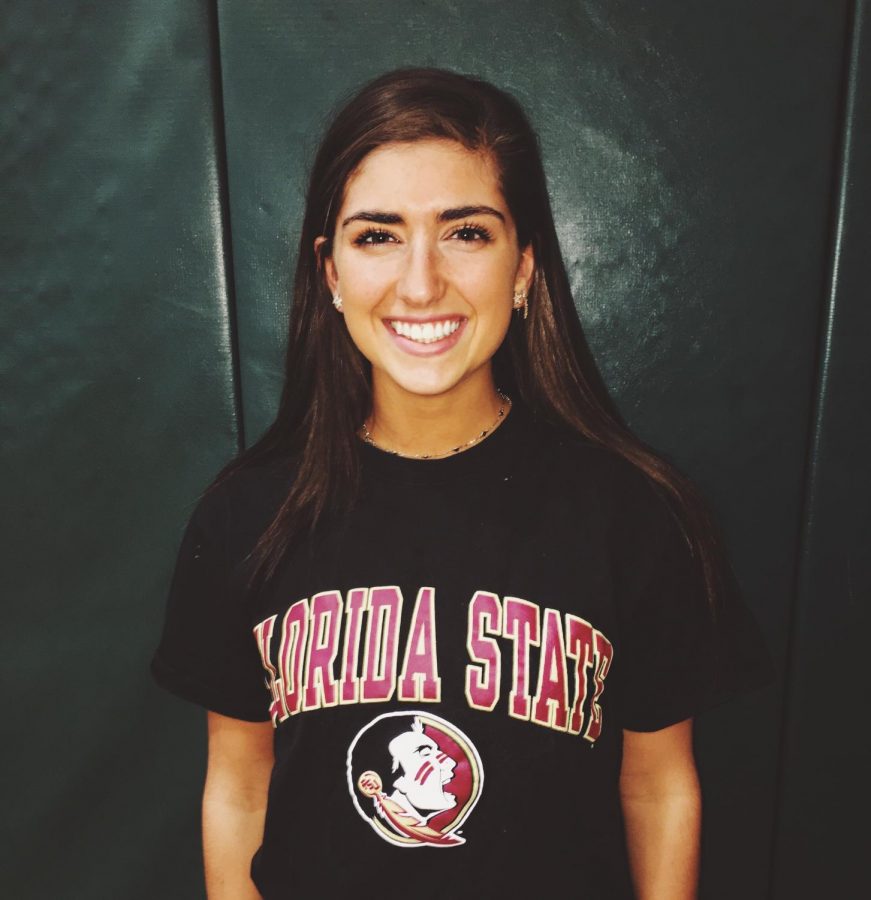 Senior Maile Santora has officially committed to Florida State University and plans to get her Bachelor of  Fine Arts degree, with a focus on dance.
Florida State University, one of the most popular colleges in Florida, has 41,867 students enrolled yearly with a 80% graduation rate.
What made Maile so interested at FSU was it being exactly what she was looking for: a fun school that has good academics and a really good dance program.
Maile said, "My grades have progressively gotten better throughout high school which I think is a good thing to see for colleges. I also worked really hard to get a good ACT score to submit. Although my GPA was a couple points below the average ACT score helped me a lot."
She is not exactly sure where her major is going to take her. "I definitely want to have a performance job and be in a company for the beginning of my career. After my dance career I'm looking into doing physical therapy or something along those lines."
Maile has visited campus for her audition and she felt she belonged there. She's most excited about meeting new friends and experiencing new things.
Throughout her years in high school, Maile has matured and flourished into her own unique person. This maturity will help Maile live her best life at Florida State this upcoming fall, where she will continue to thrive, working towards a bright future. We wish the best of luck to Maile this fall!