WHB Welcomes Mr. Smith!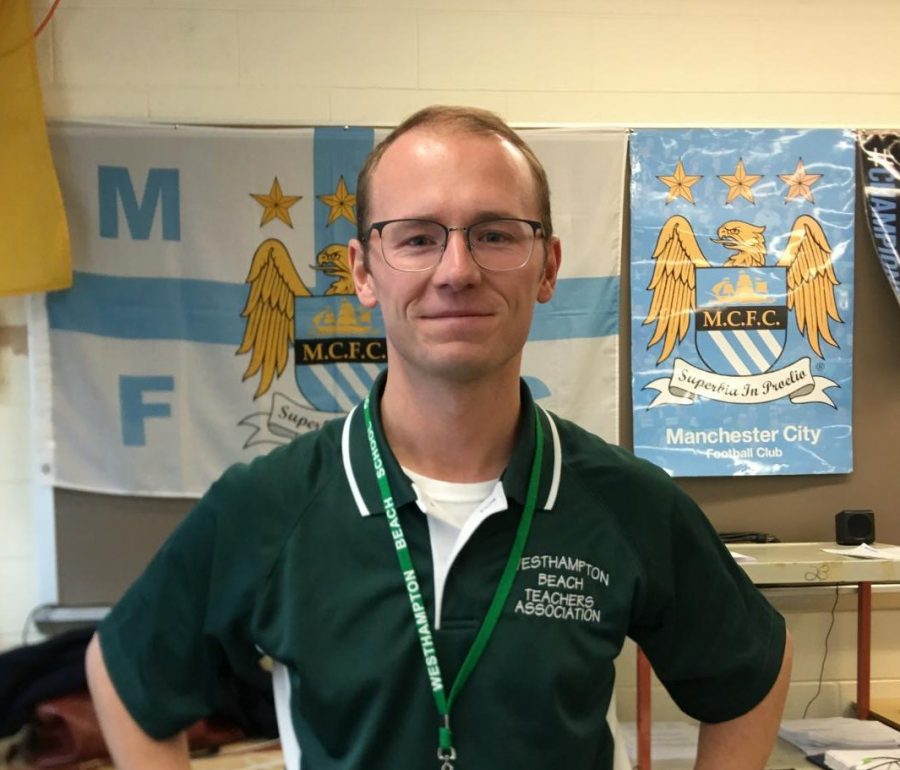 Welcome to WHB Mr. Smith!
Mr. Smith is a new Global History teacher for 10th graders and is very excited to be here.
Mr. Smith attended Marist College, studying History and Education with a minor in Physiology.   Initially, Mr. Smith says he wanted to be a Physical Education teacher but was pushed to pursue a job teaching history. He said, "I feel like I've always been geared to be a teacher."
A little nervous at first about starting at a new place, Mr. Smith says it is very exciting. The friendly environment and other teachers have made the transition a lot easier and very smooth.
He started his teaching career at Patchogue-Medford for six years.  When he found this job and was ready for a change. He said, "I am so happy teaching out here."
To keep students engaged in his class he tries to have a lot of energy, to stay positive and to make connections with the real world.  This makes class more interesting and fun. His favorite teacher in high school was Mr. Carpluk, who taught his AP US class. He says, "It was a very engaging class; he was very passionate and loved teaching, so I could always imagine myself doing it."
Mr. Smith is loving WHBHS, and he even already made it on the Hurricane Watch!