Student Spotlight: Senior Tori Cummins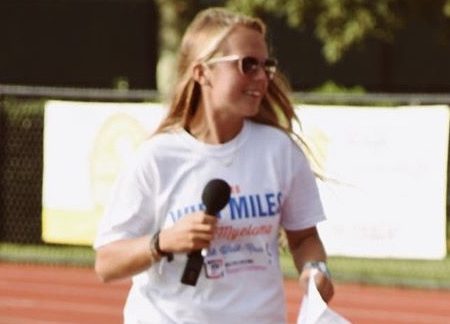 Tori Cummins is a senior who is somehow able to balance it all. Organizing events, managing Key Club, and playing varsity sports, Tori does this all with ease.
On September 15, Tori hosted a walk/run for multiple myeloma, Miles for Myeloma, in memory of her dad Doug Cummins. This was also to raise money and spread awareness for the disease. Tori's dad died from this cancer when she was just a little girl.   
Tori and her dad had a very close relationship, so this event was really close to her heart. "I had a very strong relationship with my dad, he was my best friend and he still is my hero. He did everything for me and tried to prolong his life to be here for me."
This run turned out to be a huge success. "It was an incredible outcome because so many of my friends, family and community members came out to support me."
The event ended up raising just under $17,000, and her original goal was $10,000.
Tori does not only organize events, she is also the president of the WHBHS key club. Being president takes a lot of time, and can definitely be difficult, but Tori loves doing it. "My job as president is to be an advocate for the members and to help plan service projects, bake sales, and other events with the help of the board."
For her senior year, Tori plans to play lacrosse, and possibly do winter cheer to try something new. And on top of all of this, Tori was recently nominated for Mrs. Hurricane.  "It feels nice to know that my teachers think highly of me, and I think the other nominees are great people also! It is going to be a really fun homecoming!"