España Exploration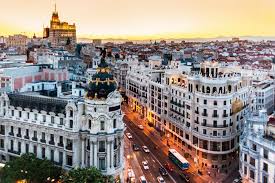 Hang on for a minute...we're trying to find some more stories you might like.
Nearly 30 WHB juniors and seniors will be heading to Spain for February break, adventuring from Madrid to Valencia on WHBHS's annual trip abroad.
After a year filled with planning for the nine day experience, Spanish teacher Mrs. Petroski is ready to take on her eighth trip to Spain with the school.  About what she is most looking forward to, she said, "This year we are visiting Valencia for the first time. I'm excited to explore a new city that has such a reputation of being an amazing place."
To help our amazing planner give the students the best experience while in Spain, Mrs. Petroski has the trip partnered up with a tour company called World Strides. She said, "They are a small company that provides the best educational experience possible."
A typical day on the Spain excursion includes a lot of eating, touring major tourist attractions, and even cooking classes. The group is up early and headed to bed late in order to pack in as many fun activities possible.
A student attending the 2018 Spain trip, junior Hannah Donneson, said, "I want to minor in Spanish and hopefully study abroad in Spain, so I wanted to go before I spent a whole semester there."
Hannah added that she is most excited for the various foods she will be trying during her visit. According to Hannah the top five must haves to bring along on the trip are "a journal, phone, GoPro, sneakers, and sunglasses." Don't forget to change your money to Euros!
To prepare for the dangers of common pickpocketing in Spain, the students will be role playing in a "game" Mrs. Petroski made to ensure that all the students going on the trip are prepared to protect themselves from being pickpocketed.
This exclusive trip is something the students are really looking forward to! Next year the school is off to France! To be eligible to attend the trip you must be a junior or senior. The cost of the trip is approximately $4,000 not including spending money.
¡Buen viaje, estudiantes!