Making new French Friends
Hang on for a minute...we're trying to find some more stories you might like.
Students in Ms. Galante's French II and III classes are now able to practice speaking French and learn about French culture through video pen pals from Toulouse, France. The students from WHBHS are excited to take a deeper look into the French culture with their new French friends!
WHB French teacher Ms. Nicolette Galante has teamed up with an English teacher in France named Madame Petteni. Together they decided to do video pen pals instead of written pen pals.  Ms. Galante says the she thinks "you can explore much more of the culture from talking to each other and seeing the video."
Sophomore Rachel Frank said, "I think pen pals are so cool!" She loves learning about their education, culture, and "French behaviors."
The first video was sent from France. Discussing their school day, the students shared the school activities they participate in.
Now WHBHS students are preparing videos to send out, filming tours of our school and the different classes at WHBHS to give the students in Toulouse an inside look at American culture.
Ms. Galante's French students are benefitting from the video conferences.  Interacting with native speakers gives students a chance to communicate and improve their speaking skills.
Au revoir!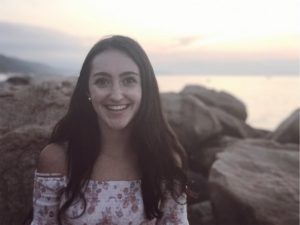 Molly Brennan, Staff Writer
Molly, a sophomore at Westhampton Beach High School, is passionate about singing, acting, and everything to do with the performing arts! She consumes her...