More Harmony for WHB's Faculty
Hang on for a minute...we're trying to find some more stories you might like.
Do re mi SOl exciting! WHBHS's newest edition to the music department is the choir teacher Ms. Hannah Pawluk! Ms. Pawluk is "so ecstatic" to be a new edition at WHBHS.
After applying to nine other school districts, Ms. Pawluk said that this school was her first pick and had a welcoming environment.
At the Crane School of Music at Suny Potsdam, she studied music education with a concentration in chorus and general music grade K-12.   She student-taught at the Patchogue Medford school district.
Choir student Peyton Bigora said, "Ms. Pawluk is like a god compared to previous teachers.  I've learned new music and different styles I have never heard before." She continued, "I appreciate her positive attitude.  You can really tell she loves what she does."
Peyton said she learned "new music and different styles she had never heard before.  You can clearly tell she loves what she does."
Challenging all of her students musically is Ms. Pawluk's biggest goal for the school year. She also wants to enhance sight reading skills for her students. Ms. Pawluk wants to make music more enjoyable and "make this elective class something the students want in their everyday schedule."
Come out to see Ms. Pawluk and her students on December 19th and 20th at the high school winter concert!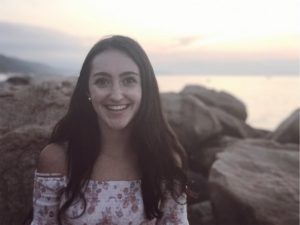 Molly Brennan, Staff Writer
Molly, a sophomore at Westhampton Beach High School, is passionate about singing, acting, and everything to do with the performing arts! She consumes her...