Second Chance at Domination?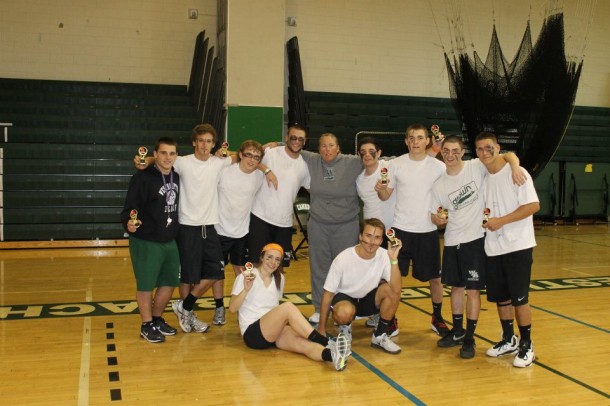 WHBHS's very first Dodgeball Tournament was held on March 2nd. Team Domination, consisting of Michael Polan, Haley Laube, Connor Raynor, Brandon Moloney, Scott Porter, Brenden Eckart, Kiernan Berglin, Michael Crennan, Brian Corrigan, and Kevin Dean, took home the trophy.
Many students (and brave teachers from the Math and Phys Ed Departments) participated in this event. There was a lot of competition with also many surprises. The tournament was hosted and prepared by the WHB Booster Club, which raises money for various student needs. The PTA also helped out by selling food in the back lobby during and after the games.
The final game was very intense. "At first it was pretty intimidating, but once we got out there Domination did their thing and dominated," says Team Domination's Haley Laube.
There has even been some hope for a second tournament this spring. After talking to Mr. Herr, he said it might be hard to have another because since the weather is warmer and people will prefer to be outside. If there was a second tournament, Haley Laube said, "We would definitely play again. We had so much fun."
The second tournament is still up in the air and a final decision hasn't been made yet.   We'll keep you posted!