Best Places for Students to Stay Fit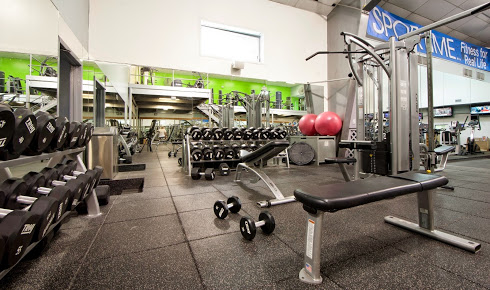 From East Moriches to East Quogue, WHB likes to stay fit. There are many options on how and where to go. 
For those that live closer to East Moriches, East End Fitness shows to be the place. For those who live in Westhampton Beach, 7 Fitness  is another popular option. And those who live in Quogue, Sportime is the go-to. But which is the best out of all of them? 
To get peoples feedback on  the question, we  interviewed people to get an image of what these gyms have to offer and what people like about them.
Junior Montgomery Hahn goes to 7 Fitness.  Hahn likes this private gym in Westhampton Beach for its small feel.  He said, "7 Fitness is for people that want to have an exclusive high end gym that's not as crowded as a traditional gym."
This gym appeals to people who want private classes with the extra attention you might not find at a traditional gym. 7 Fitness is open 24 hours and private membership information is available on their website www.7fitness.net.
Another student, Tyler Crisuolo prefers East End Fitness.  He said, "East End has recently received major renovations such as new equipment throughout the whole gym. East End also has a smoothie bar and a brand new jungle gym with punching bags. I would recommend this gym to people who are looking for a high quality workout and if your trying to meet new people."
East End looks appealing to the younger side of Westhampton Beach and is located in Center Moriches. East End is open from 5am-10pm on weekdays.   Check out their website at www.eastendfitnessli.com.
Senior Bobby Bertorello is a student who prefers  Sportime in Quogue. He said, "I enjoy going to Sportime because everything is well taken care of.  There isn't a long wait to get on any of the machines, and is never really crowded.  It also has a clean locker room with a sauna."
More information on Sporttime can be found at www.sporttimeny.com.
While all of these gyms have features that suit different people's needs, each of them are unique in their own way.    Check them out and make the best decision for you and your bank account!