The Death of Legend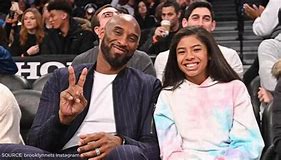 On Sunday January 26th, Kobe Bryant tragically died in a helicopter crash with his daughter and seven other friends.  The helicopter took off in poor conditions and the pilot lost control in fog.  The helicopter spiraled down, killing everyone on impact.
Kobe was a legendary basketball player.   He had  five NBA championships, was an 18-time All-Star, a 15-time member of the All-NBA Team, a 12-time member of the All-Defensive Team, the 2008 NBA Most Valuable Player (MVP), and a two-time NBA Finals MVP winner.
He was also one of the hardest working athletes ever to play any sport. His work ethic was unmatched and that why we was one of the greatest ever to ever do it. But also he loved the game and anything to do with it so he was a great person and an inspiration on and off the field.
Kobe will always be respected by not just the basketball community but by all athletes for us work ethic. And already there are so many tributes to hi, including the emotional memorial service on 2.24.20.  Rest in peace Kobe Bryant.