Why Hannah Donneson Chose UGA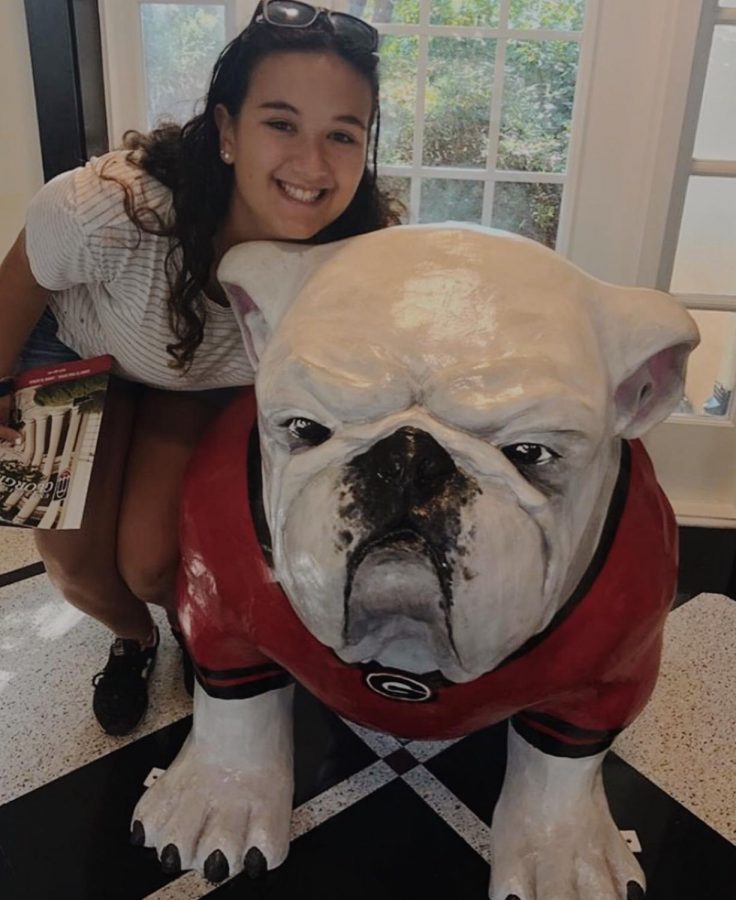 Many people don't believe in love at first sight, but it happened to senior Hannah Donneson. She had visited a bunch of colleges and none of them totally "spoke" to her but as soon as she stepped on the campus at the University of Georgia, she fell totally in love.
Hannah was determined to advance her academics at an exceptional school, so she started touring campuses at an early age. Imagine waiting months to hear if you got into your dream school and opening your laptop to see you're accepted!
Hannah's requirements for her future college were: somewhere down South and a big sports school. Georgia had it all, even her major, and to top it off, she loves bulldogs. Hannah said, "I wanted to go to a school that is outside of Westhampton's 'bubble town' like where people in our town normally go." Everyone in Georgia was so welcoming and she says it immediately felt like home.
Georgia is a four-year, co-ed college with about 29,000 undergraduate students. She is going to be majoring in Public Relations and minoring in Spanish, but is prepared to maybe change to double major in Spanish.
Hannah is looking forward to start a new chapter in her life and to meet new friends. She has been contacting other freshmen to make the transition easier and she recently found a roommate from the Cayman Islands.
She is excited to be more independent but will definitely miss home. She said, "I'm going to miss the beach when I need time to think and I'll definitely miss my mom's food… and my mom."
Georgia was her dream school all along, and now she is officially a Bulldog!