How Have WHB Businesses Held Up In COVID?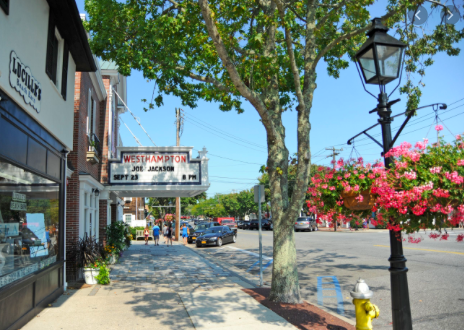 The Covid-19 pandemic affected some businesses in our own more than others. While some closed for a period of time, others developed creative ways to keep their business afloat during these unpredictable times. 
As the outbreak unfolded, businesses were declared essential or non-essential. One popular store in WHB that was declared essential was Fruit King, who took many measures to ensure customers and staff felt safe. 
Owner Tracee Olish says she spends an hour before opening and several breaks during the day to disinfect doorknobs, fridges and other daily appliances touched by customers. She has said the number one concern is the safety of customers and staff and making sure everyone felt safe.
Olish also created a new way for customers to get their essential goods from the store, curbside and delivery pick up, at the Eastport location. Olish was presented the idea from Southampton town All Senior Assistant Program. "Right away I said yes, I didn't have to think twice about helping out my community,"  she said.  
Another company that was affected is Bare Boutique Laser, owned by Andrea Nappi Madox. Unfortunately, she was not a part of the essential businesses. This left her scared.  She says,  "How was I going to provide for my family and will my business survive this shutdown?" 
Due to people coming out from the city and other places, Maddox noticed an influx of new customers that were not local. In order to keep customers at ease, she found herself more at her business than before to form a sense of comfort and to greet all the new customers. 
Aside from "doing well" this summer, Brandon Cross, owner of Beach Auto Collision, says he did worse these last six months than other companies. "Our average sales dropped by half over the last six months," says Cross. 
The company had to adjust to ensure safety for the staff and customers in ways that include touchless drop off, pickup with sanitation, and a virtual style with insurance companies. Instead of the insurance companies coming out, they now do everything online. 
In the awakening of the virus companies didn't know how to survive, especially local ones. Our village is still learning how to cope with the new challenges Covid brings.
Remember to shop local and support those who support you!