WHBHS Takes On Mount Snow
Hang on for a minute...we're trying to find some more stories you might like.
This past weekend, February 2-4, 40 WHBHS students and four adult chaperones took the six-hour bus trip to Mount Snow in Dover, VT.
Skiing/Snowboarding is a passion of many people in this area including WHB Ski Club President Naomi Hogarty. "Skiing and snowboarding is such a wonderful sport that you're able to do for the rest of your life and around the world," said Hogarty.
The annual ski trip has been a WHBHS tradition for many years. "The ski trips have been a tradition of the school since I went there," said Hogarty. However, she has found it difficult to do a 2-day trip. "It has been over 15 0r 20 years since there has been an overnight trip."
Overall, this year's trip was a great success. "I really enjoyed spending time with my friends on the slopes this weekend," said WHBHS sophomore Jack Naglieri.
The next WHB Ski Club trip will be a day trip to Windham, NY on March 3, 2018.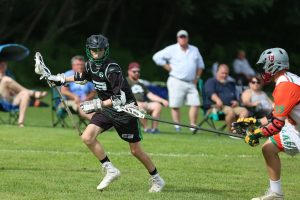 Luke Farnan, Staff Writer
Luke is a sophomore at WHBHS who lives in Westhampton. His busy summers consist of working at Rogers Beach and playing travel lacrosse for E3. On his days...