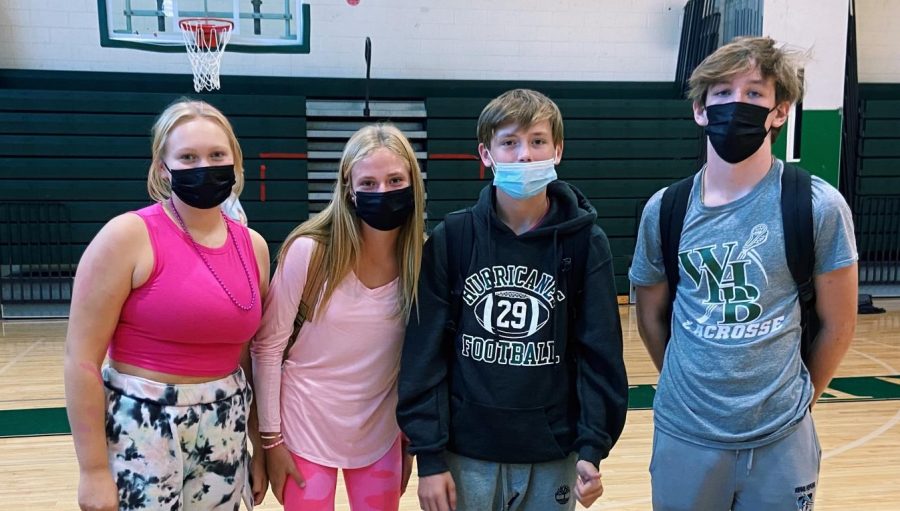 This year's freshmen have joined WHBHS and are ready to make new friends from East Moriches to East Quogue. 
Students from East Moriches have to choose between Center Moriches, Eastport South Manor, and Westhampton Beach for high school. Most students choose Westhampton because their siblings went here and they're just following the tradition. Freshman Aiden Kilroy said that he chose WHBHS over the other schools because "my brother and sister went there." Makenzie Gilbride said that she chose WHBHS because most of her friends were going here, and her three brothers also attended WHB. 
Although high school is exciting, it can also be a nerve-racking experience meeting new people. Incoming freshmen Finn Drake said, "I've made friends with people from East Moriches."
Sports definitely helps with the merging of schools. It allows you to meet the upperclassmen in an easy, more relatable, way. Lily Graves said, "I have met upperclassmen and it is not scary because I met them through lacrosse so they took me under their wing." Although upperclassmen seem scary, all four freshmen said that it is not as scary as it seems. 
High school has significantly more homework than middle and elementary school. Time management is key in surviving high school. Aiden and Makenzie both said that their time management has been very bad and that it is very stressful. 
Although freshman year may seem stressful, fellow sophomores Dante Mansfield and Chloe Mosher advise that you to just be nice to everyone. Dante's one piece of advice is, "Play sports, You make more friends." Chloe suggests, "Don't fall behind on your schoolwork as the year goes on and prioritize sleep." We wish all the freshmen good luck and a great school year! Welcome to the Hurricane Family!