Frosty Fun for Kids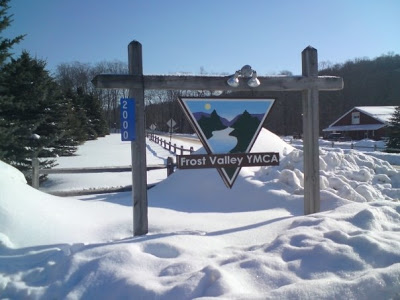 Hang on for a minute...we're trying to find some more stories you might like.
WHB seventh graders and seniors are preparing for the annual trip to Frost Valley, a retreat where kids learn the eight core values, helping them to bond with nature and others. The trip will commence Wednesday, January 31, 2018.
The seventh grade at WHBMS has been taking this overnight field trip to Frost Valley for many years now. The trip is currently run by Ms. Bergmann, Mrs. Hoyt, and Mr. Miller. 
For three days kids are put to work cutting ice, hiking, learning about nature, and most importantly having fun. These tasks help kids learn the important core values: caring, community, diversity, honesty, inclusiveness, respect, responsibility, and stewardship.
Marissa Cinque, a sophomore at WHBHS, attended the Frost Valley field trip in 2015. Even though she attended three years ago, Marissa still has a vivid memory of what she did on the trip. "What I remember about my trip to Frost Valley was that it was very cold but I made so many memories with my friends while learning communication skills and working together," said Marissa.
Marissa's favorite activity was going on a hike, learning about the nature, and getting to cross the cable bridge. This activity helps kids to understand the nature surrounding them.
"I loved my trip to Frost Valley. I really enjoyed the adventures we went on and being away from home and social media for a few days. I really enjoyed the fact that I grew closer to my friends and new kids over the three days," said Marissa. Her trip to Frost Valley was overall an awesome trip where she learned new techniques and skills needed for life.
Every year seniors get to take a trip back in time and attend the Frost Valley field trip once again. Senior Emilee Downs will be attending for the first time in over five years.
She said, "When I was in 7th grade the seniors that volunteered made the trip super fun and I wanted to do the same thing for these 7th graders."
Look for a recap of the trip on Hurricane Watch's February 9th show.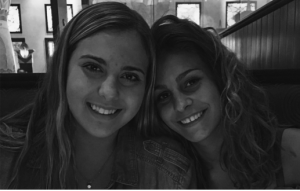 Ally Downs, Staff Writer
Ally, a sophomore at WHBHS, enjoys hanging out with friends and finding new places to explore. As a Westhampton Beach local, Ally has lived here all her...