The Show Must Go On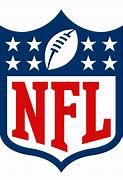 Covid-19 is sweeping the world at the moment and many things are being cancelled or postponed. This is doing severe damage in the sports world and everyone is scrambling to get their respective sports leagues started up and rolling. We will see how the NFL adjusts and advances.
The NFL has said that they are going to do everything in their power to start the 2021 season up on time, but they might have to take some steps back like no fans or everyone gets tested before and after every game. "NFL Commissioner Roger Goodell says the league is prepared to make schedule adjustments if the COVID-19 pandemic forces it to take action." 
Some other setbacks that the NFL might have to deal with is that the president put it up to every state to decide for themselves so some teams might be able to play and others may not, depending on their situation. "It's likely that the league will stage games before greatly reduced or nonexistent crowds in light of the pandemic. And it's not clear at all whether teams in certain states, including California, will be allowed to play."
The NFl looks like it is ready to take anything on and get this season moving which is a very aggressive approach that other sports are taking right now.
 Will this backfire and cause a lot of people to get Covid-19 and slow down the NFL even more, or will it put the NFL being the only sport to watch and sky rocket views and business?  Only time will tell.