Wahoo! Maureen Commits to University of Virginia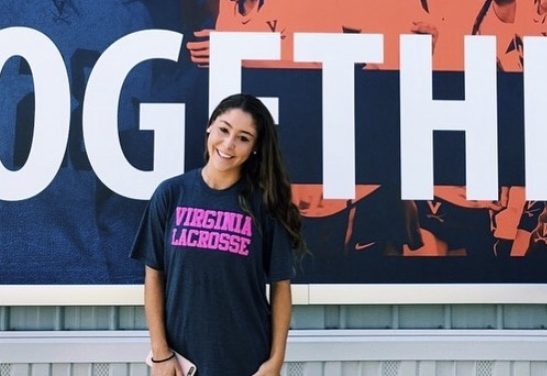 Maureen Duffy has decided to continue her lacrosse career at the University of Virginia. Her lifetime of hard work and commitment to the sport is finally paying off.
On September 1st, Duffy's phone was ringing off the hook. Maureen fielded calls from Yale, Stanford, and Johns Hopkins to name just a few. Maureen described this experience as "completely unreal and quite overwhelming."
After receiving these calls Maureen set up her official visits with many schools. But to Duffy no school felt quite like University of Virginia.  According to Maureen, "University of Virginia felt most like home."
After visiting UVA Maureen promptly cancelled all of her other official visits. She did not need to look at any other school, she knew where she was meant to play. On September 18, 2019 Maureen committed to the University of Virginia's Division 1 Women's Lacrosse program.
Maureen has been playing lacrosse since she was 9 years old. She plays for Westhampton Beach Hurricanes and The Yellow Jackets, her travel team.  Since third grade, Duffy has played on the Yellow Jackets A team.
  Maureen has been playing varsity lacrosse for WHBHS since 7th grade.   According to her Coach Mrs. Bergman, Duffy is known "to be very strong and a player who rarely gets knocked down.  She can hold her own ground very well." As of now Maureen is one of the best varsity girls lacrosse players in Suffolk County.
On the Yellow Jackets, Maureen attends lacrosse tournaments across the country every weekend throughout the summer, playing against some of the best teams in America. In fact, Maureen and her team won nationals two years in a row, 2016 and 2017. 
Many college lacrosse coaches attend these summer tournaments.  Here the coaches get to see a sneak peek of how the younger prospects play in games. But, the college coaches cannot contact players until September 1st of their junior year of high school. 
Look for Maureen on the turf this spring!