Category #12 Hurricane
Hang on for a minute...we're trying to find some more stories you might like.
#12 is back on the field to dominate. Only it's not Dylan Laube this year; LIC Champion Liam McIntyre was given the honor of wearing the #12 for his last season as a WHB Hurricane.
This is the third year the #12 was honored by a student-athlete. The jersey was originally worn by Cory Hubbard, an alumni who passed in 2014 due to a hit-and-run crash.
Each year, at the beginning of the football season a new athlete is chosen to honor Cory by wearing his number on the field. Liam feels very honored to represent Cory this way. "Receiving the #12 is a huge accomplishment for me. I'm extremely honored to have it and thankful for the previous role models in my life that have shaped me and helped me develop the attributes that Cory had while he was here at WHB."
Liam will do his best to wear the jersey with pride and live up to the legacy Cory left behind. "It means a lot and I'm going to do my absolute best to wear the jersey with honor and be the best student-athlete, son, brother and captain that I can be—exactly the way Cory did." 
Cory was a very strong athlete and an amazing person. To this day, he is still missed by many, including Liam. "I think it is a great way to remember Cory and a special moment in the beginning of every season when the number is given out. Cory was a very special kid and deserves to be talked about and idolized in the community forever."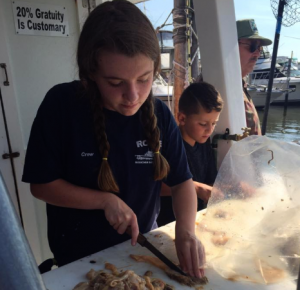 Taylor Mathews, Staff Writer
Taylor, a sophomore at WHB, lives in East Moriches with her mother, father, and grandmother. She grew up on the water and enjoys every second near it....