Athlete Spotlight: Ermel Bautista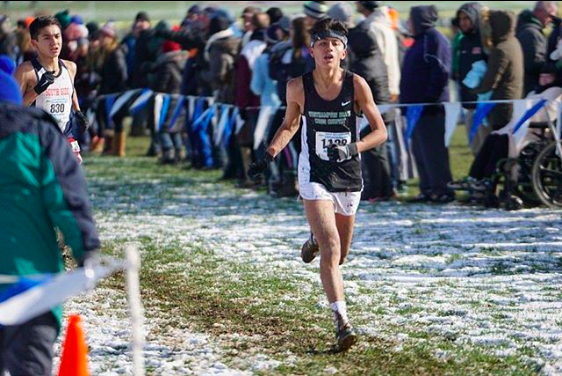 WHB sophomore, runner Ermel Bautista, has a passion for running and just wants to "smile, motivate and worry less."
At the Section XI Small School County meet, Ermel ran a 10:02 two mile run, and earlier this year in a one mile run, he ran a 4:36. To achieve these times Ermel said, "I've been running tough and prolonged workouts."
Ermel's favorite thing about running is being able to compete with his friends and make new friendships with the people he runs against.
Ermel's favorite meets to compete in this year were the Armory events. The Armory is a non-profit foundation that hosts hundreds of track events for high school students each year. When Ermel isn't running on the track he likes to  skate on his Boosted Board and hang out with his friends.
Teammate Bryan Cruz Sanchez said, "Ermel's handwork ethic and love for the sport is truly inspiring and something that I would like to learn from." Bryan also said that Ermel and the team's goal is to qualify for states.
The WHB track team has been working hard and doing well so far this season and is looking to qualify for states.  Follow them at @whbxctf on Instagram for the latest.