Sophomores Making a Difference with KIVA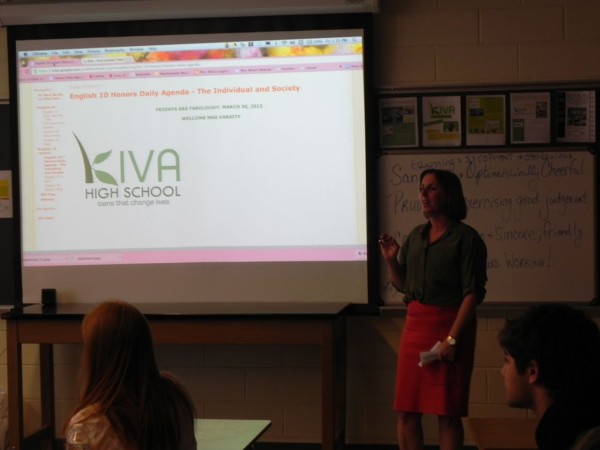 On Friday, March 30, MSG Varsity visited Mrs. Wiles's 9th period class to film a segment for their "Students Making a Difference" show.
Every sophomore has been involved with Kiva (Kiva.org), which provides loans to people around the world.  Basically, sophomores are helping to alleviate poverty and change the world.
If you would like to get involved in WHB's KIVA movement, see Mrs. Wiles for more information.