Learning About the Lags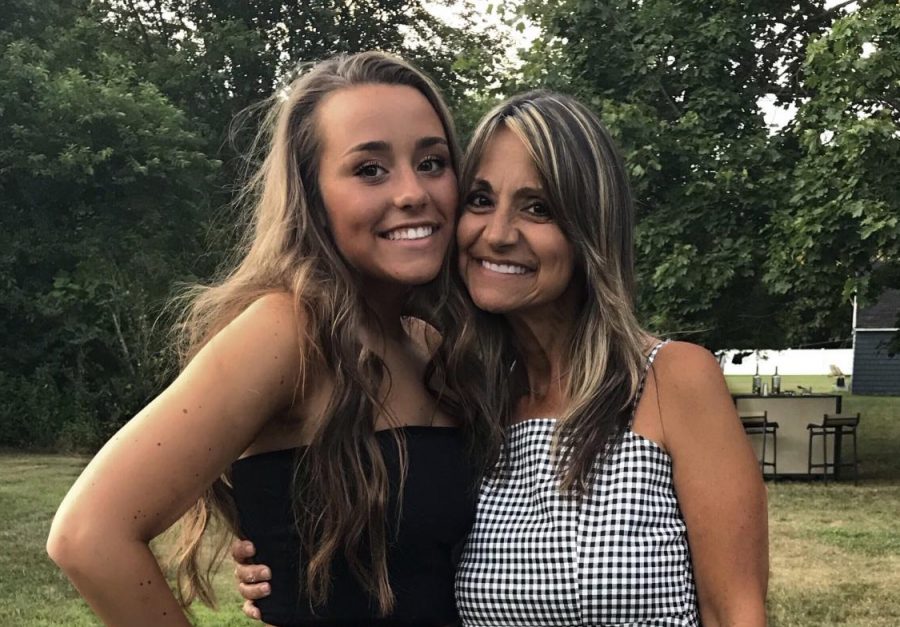 Most students say goodbye to their parents at the door in the morning, but sophomore Kendyll Lagattolla has it a little different. 
Kendyll's mother, Ms. Lagattolla, is a Spanish teacher at WHBHS, and she has two daughters who have already been through the school, Avery and Emma, who graduated in 2018 and 2019. 
Kendyll enjoys having her mom teaching in the same school district as her, she describes it as "convenient".
When seeing her mom in the halls, Kendyll gives a wave and says hello. As most would think having a parent teaching in the building is embarrassing, Kendyll thinks differently. She says, "I don't see her as much as you would think, and if I ever need anything she is always there."
Hearing daily stories about her mom in the classroom, it's nothing new to Kendyll, she said, "I've heard them all."
Ms. Lagattolla being such an energetic and happy person really does have a positive effect on her students. Kendyll says, "I'm really glad she is a good teacher and people like her, I like having her in the school."
Attending WHBHS jus like her daughters, Ms. Lagattolla (Class of 1985) was proud to be a Hurricane. It was actually her teachers here at WHBHS who inspired her to become a teacher herself.
Ms. Lagattolla loves teaching and being close with her students. For her, it isn't a problem teaching her daughter's friends. She said, "It's actually kind of exciting because I watched some of them grow up since kindergarten."
Noticing the mutual respect between her and her students Ms.Lagattolla said, "There is a different kind of relationship in the classroom. They are always very respectful; they act like I'm just a teacher and not their friend's mom."
Being a mom of four girls, and a teacher in their school district, does come with hardships. "Their schedules can get very hectic so I grade in waiting rooms, in the car, or even at the beach," she said.
Although life can get very busy with four girls, Ms. Lagattolla does miss her oldest two. She said, "I  miss them and many of their friends spending time at our home or on FaceTime. It feels so quiet now."
Kendyll misses her sisters away at college, especially Avery. It is hard for Kendyll not having her around all the time. She said, "Avery really is the nicest genuine person I know. Anything I would tell her, she was always there for me."
Many of Kendyll's friends really enjoy having Ms. Lagattolla as a teacher. One of Kendyll's closest friends Molly Mensch can agree on that. Molly said, "I really enjoy having her as a teacher, not just because she is my friend's mom but because of her energy in the classroom. I really feel comfortable learning with her."