Meet Miller, King of the Beach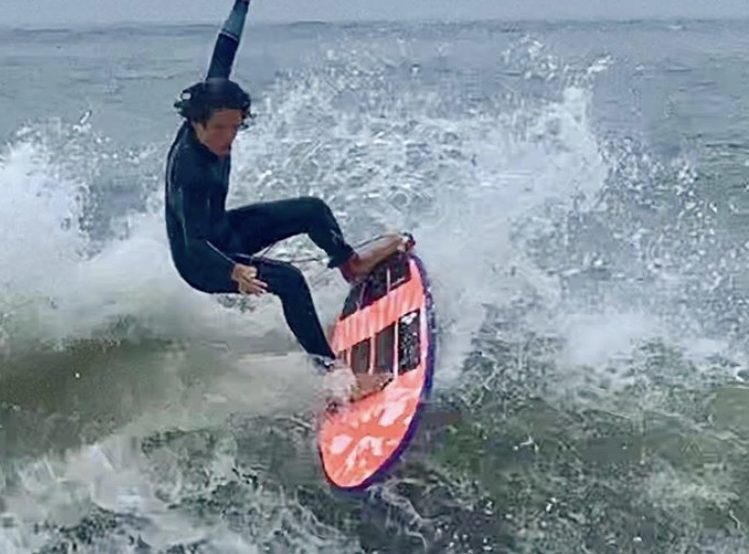 Alexandra Sielaw, Staff Writer
October 16, 2019
Freshman Miller Brennan, who was named King of the Beach at a contest in Ponquogue this September, has been taking the local surf scene by storm.
Ever since Miller was little he had a curious mind. He often wondered where his dad would disappear to. Ends up, what Miller loves to do now is exactly where his dad was — surfing the waves.
What Miller loves most about surfing is "the feeling of flying down the wave and doing whatever I want on the wave."
Miller has joined ESA the Eastern Surfing Association. They have helped him make it to his first pro event.  He has won NorthEast regionals, then placed in nationals in California. From there he made it to the Pro event. 
Since then Miller has been practicing hard, watching pro surfing to learn and improve, and competing in many competitions. 
Sophomore Danny Naglieri, who surfs with Miller, said, "Miller is a great surfer. He surfs all the time and competes in really good competitions. The only downside of Miller surfing is the fact that the waves are not always great out here compared to Montauk, California and Hawaii. I have surfed with Miller my whole life and he definitely has a shot to go all the way." 
If Miller could hangout with any pro surfer it would be Robert Machado because he loves his style. 
Miller has traveled to Puerto Rico, Florida, Hawaii, North Carolina, and New Jersey on surfing trips. He hopes to travel to France, Australia and Mexico.
Although surfing is Miller's favorite thing to do it also has its cons, the cold water in the winter is one of Miller's least favorite things about surfing. The pros of winter surfing is the cold barrels.
Besides surfing, Miller loves to play lacrosse and basketball.  You could also find him riding his dirt bike and skateboarding. Skateboarding is his favorite activity besides surfing, because "it feels like surfing and I love the creativity of the tricks."