Tori's Tips for Success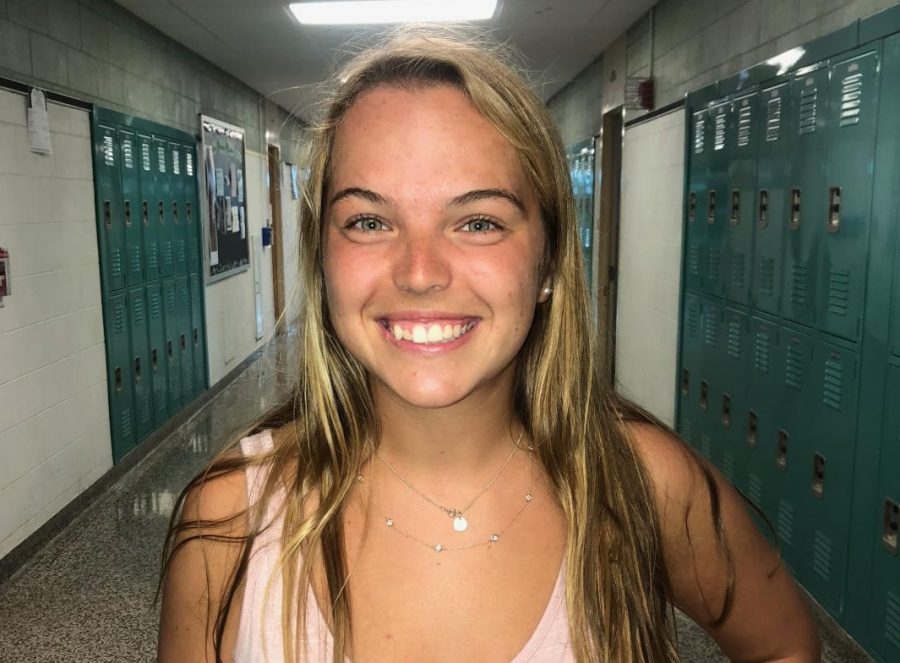 Have you ever felt like high school is just passing you by, and you aren't truly making the best of your high school experience? With only four years to make the most memories and accomplish as many things as you can, the pressure is on. WHBHS Senior Tori Cummins is the ideal template of how to make your high school experience not only valuable and meaningful but how to fill it with fantastic, everlasting memories.
 The first step to achieving high school success is making a difference in your community. This doesn't mean joining student council just to have a club on your college applications, you need to be passionate about what you're doing to really make a difference. Tori's passion for what she does is what makes her stand out in a crowd. From being key club president for three years to junior ambulance secretary to protecting our beaches as an ocean lifeguard, Tori strives for real, positive change in our community.  
Although Tori was the freshman student council treasurer, sophomore business advisory board secretary, national honor society parliamentarian, and the key club division secretary, you don't need to solely join school clubs to make the best of your high school experience, there is so much good you can do is outside of the school as well.
Among Tori's vast achievements is the organization of the first Miles for Myeloma walk/run in WHB. This event not only raised $17,000 in memory of Tori's father but brought an entire community together. Miles for Myeloma was Tori's favorite out of all of her high school achievement's. "It was an amazing way to kick off my senior year," she says. "It was so great to see a community come together to make the event so amazing."  Resulting from this event, Tori received the "Most Money Fundraised As An Individual" award, which was given to her at the Key Club Leadership Training Conference.
Along with this award, some of Tori's most memorable awards she has been given are the Suffolk zone award, physical education award, and 2018-19 Ms. Hurricane. 
Listing all of Tori's achievements and awards is nothing short of a tongue twister, sure to leave you out of breath if you attempt to say them all. So how does one do all of this? It's easy to talk the talk, but to actually accomplish your goals is another story. According to Tori, "High school is what you make it, so join clubs, pay attention in class, play sports, and appreciate every classmate and teacher.  Ask questions and dare to make a change." Without the determination and passion for achieving your goals, your goals won't be achievable.
Regardless of all these achievements, you can't lose sight of one of the most important things in this world: kindness. Tori's compassion and altruism light up any room she walks into. WHBHS alumni and one of Tori's closest friends, Rachael Bentz says, "She is the most selfless person I know. Her generosity and love never fail to amaze me. There isn't a bad word anyone can say about Tori." Yes, winning and achieving can make your high school experience memorable, but you need to remember the impact you will leave behind on other people. Emitting positivity has no downside and single-handedly makes high school a valuable experience for you and others.
For some people, Tori's accomplishments and kindness may come off as intimidating, but her achievements and attitude should be nothing short of inspiration for other students to strive to be their best selves.