WHB's All Star Surfer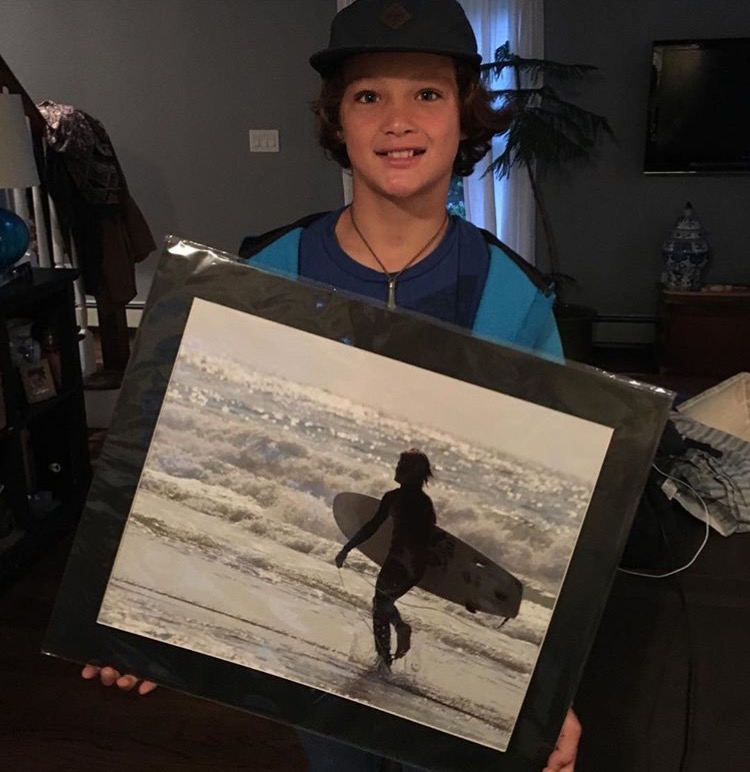 Surf's up for WHBMS 7th grader Miller Brennan, the newest member of the Eastern Surfing Association's All Star team.
Eastern Surfing Association (ESA) selects 20-25 surfers from the East Coast that they think have good surfing skills and citizenship. Miller said the director of the NY district of ESA asked if he would like to apply, so he wrote a letter as to why he should be on the team and "next thing I knew, I got a call from the ESA surf coach asking to be on the team."
Miller feels very happy because he has been wanting to make it to the team since he was 10. Miller has competed in almost all of the ESA surf contests and went to Regionals and Easterns.
According to Miller, he has his dad, mom, and coaches at the Hurley Surf Club (a club in Long Beach, LI where young surfers can be analyzed on their surfing) to thank. Miller said, "They help me learn and help me prosper."
To help Miller become a successful surfer, Kevin Brennan, Miller's dad, said, "I try to make myself available when the waves are good and he wants to go." He knew Miller would become a surfer because he would "pretend he was surfing on his skateboard" and has been surfing since he went the first time on vacation in Puerto Rico when he was five years old.
Although Miller is at a very high point in his young surfing career, he admits he has had low points, like when he got out in his first round of regionals for short board. He was really sad and when his long board heat came he just wanted to redeem himself, which led him to win the finals. He said, "I told myself, 'I can't screw this up again,' so I just went ham."
Director of ESA, Chris Holub, says, "Miller is going to excel as a surfer because he will be getting professional coaching. Miller is also a team player and will love surfing with kids who are older."
Looking ahead, Miller is going to Florida in January and Hawaii in February.  Good luck to Miller who is riding the wave to victory!