Toys For Tots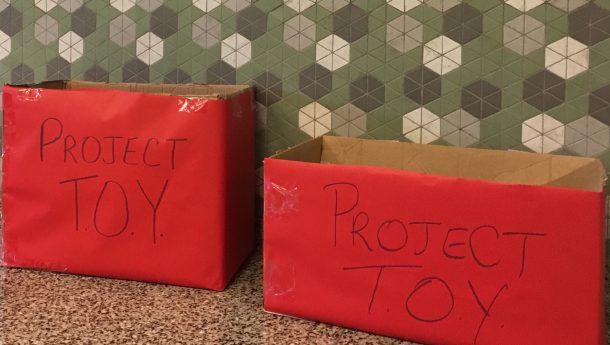 Christmas is not just about getting, it's also about giving. By donating toys to Toys for Tots, students can make a less fortunate child's Christmas filled with joy and laughter.
Toys for Tots is a fundraiser for children throughout the United States who cannot afford toys for Christmas. Students can help out by donating new, unwrapped toys during the months of October, November and December.
The campaign is run by the U.S Marine Corps Reserve. Starting back in 1947, Toys for Tots has been making communities better and giving children the Christmas experience every kid should have.Toys for tots is a great way to give back to your community.
Sophomore Daelyn D'Agestino said, "Toys for Tots is a good way to help out kids." She is also planning on donating this year." Another sophomore, Gabby Montalbano said, "I think it's beneficial to children because it helps children get the Christmas experience they deserve."
Students can donate by going to local businesses or donating here at WHBHS. There are two boxes located in the lobby. Some local places holding the fundraiser are Town & Country Real Estate, Gateway to the Hamptons Real Estate, The Firm Fitness Studio, and Bright Beginnings Pre-School.