Summer Shopping: 2019 Fashion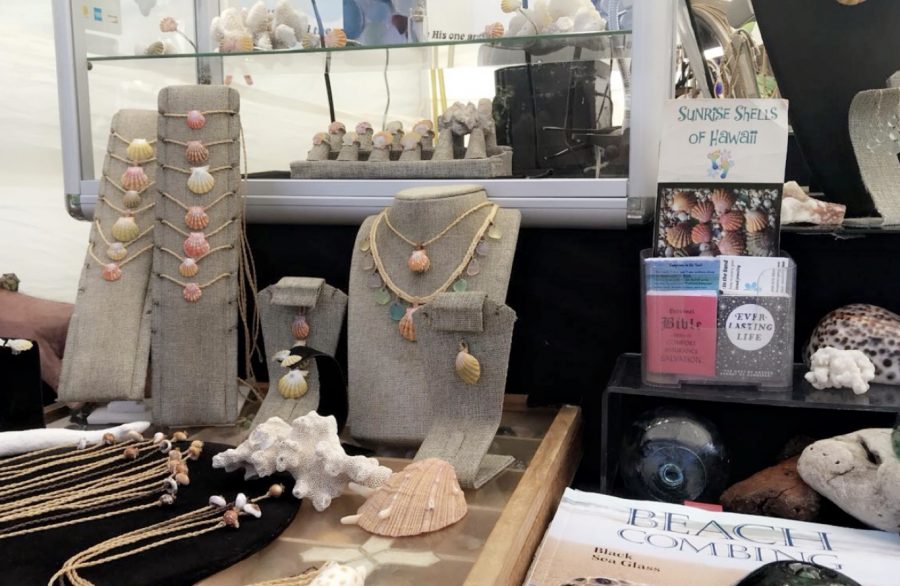 Sandals, shorts, dresses and skirts are now constantly on students' minds. With summer rapidly approaching, it's time to shop for clothes suitable for the hot, sunny weather.
Luckily, there are plenty of different stores and shops to purchase summer apparel, and many different trends on the rise to give you inspiration.
When it comes to where to shop, sophomore Sofia Presutti recommends Francesca's, a store that sells dresses, clothing, jewelry, accessories and gifts.
Regarding summer trends, Sofia thinks "dainty rings, Birkenstocks and white sunglasses" will be her go-to accessories during the season.
Sophomore Emma Battenberg shops at many different stores, depending on what she's planning to buy.
"For shorts I buy Levi's from Free People, and for basic tank tops/tees I usually go to Brandy Melville, because their basic collection is cheap," she explains.
She also loves online stores such as Frankie's collection, True Vintage, and Princess Polly for summer apparel.
These stores and several others are starting to sell anticipated trends for the 2019 summer season.
According to Elle magazine, amongst the predicted trends are seashell jewelry, shield sunglasses, square-toed shoes, and modern tea dresses.
Online magazine Refinery-29 predicts that strappy sandals, tie-dye, neon, wallpaper prints, and floral dresses will be trending this summer.
Along with these clothing items/accessories include continuous fashion trends, as Sofia will continue wearing well-liked Pura Vida bracelets, and Emma plans on keeping her scrunchies around her wrist.
While there are tons of options for stores to shop at and new summer apparel, these are the ones that stick out most to WHB students and the fashion industry itself.
Happy shopping!